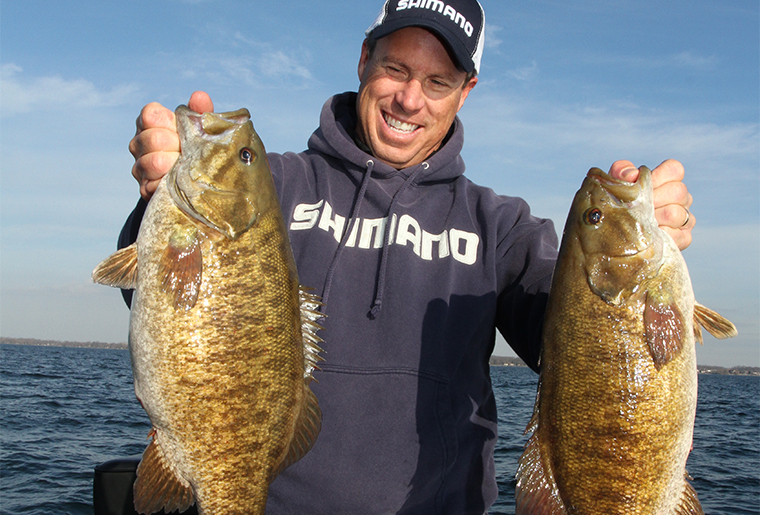 Derek Strub-Shimano Field Staff
I've been fishing with my father since I could walk.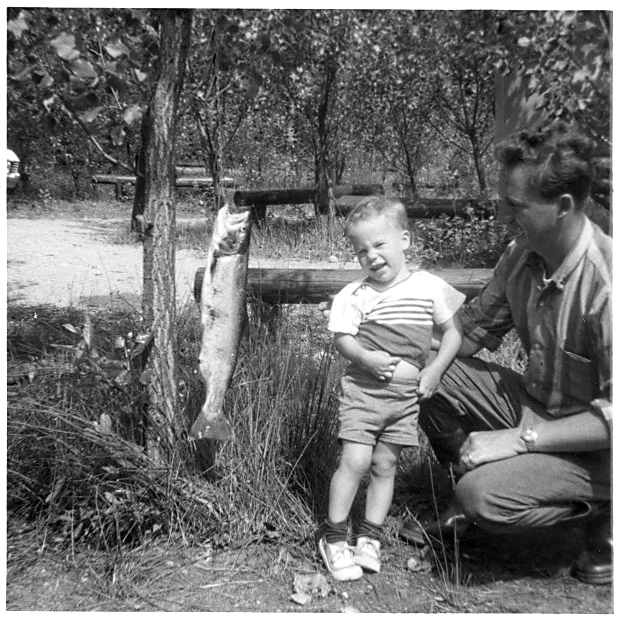 I was fortunate to grow up around all kinds of neat rivers and streams, like the Grand River, that was just a bike ride away.
Going through a box of pictures the other day, I found a shot of me as a wee kid standing proudly beside my father holding a rainbow trout. He's the reason I got into fishing – I owe my passion to him.
I went along on family holidays with my folks until I was 21-years old because we fished and I loved just hanging out with my dad and brother. We targeted rainbows while trolling Georgian Bay, then during vacations on the eastern edge of Algonquin Park switched to trolling for walleye. We also took to a canoe for pike and largemouth.
Once my buddies and I were finally allowed to go fishing on our own, at about 11 years old, we'd head down to the river in search of pike, chucking red and white bobbers with minnows that we'd trapped. We'd catch fish, size them up, and let them go. Cast after cast, eventually expanding to casting spoons and minnow baits – we did that for years!
I really caught the fishing bug over the next couple of years. My friends and I would sneak through the edge of farmers' fields to catch beautiful brook trout, after biking as far as Swan Creek, which was nine miles away, just to fish.
Today, you see kids on their phones or playing video games. We had none of that – I was always on a river or creek bank.
In my early teens, my dad would take us up north and as we passed a lake or a culvert, I'd make him stop so I could throw a dozen casts with a spinnerbait. Then we'd be off again. He was supportive that way.
Cast away
What I learned from my early days of shore and dock fishing is that you have to know the basics, especially how to cast.
When fishing from shore, you need to make the best of the distance you can cast. I'd always have a small tackle box shoved in my pocket. It contained a red and white spoon that I caught fish on everywhere in the province, a small spinnerbait, an in-line spinner, and a balsa perch bait. I'd cycle through them because I couldn't change location.
Next generation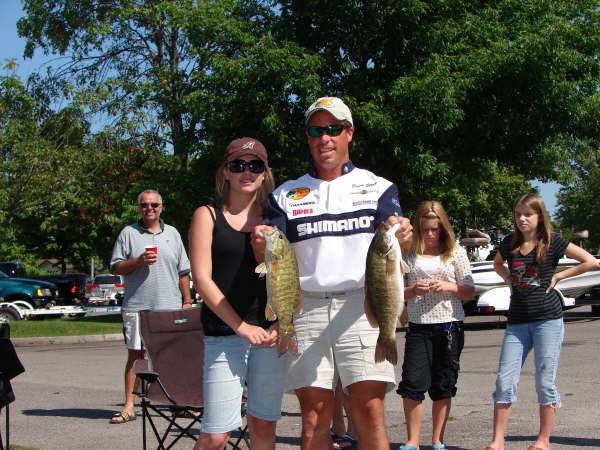 When I became a father, I began sharing my passion for fishing with my daughters – almost from the minute they could stand up. They're adults now, but I still remember the excitement in their eyes as kids, when they were catching fish, nothing compares to that!
The most important part of taking kids fishing is to keep it fun. They just want to catch fish so make it as easy as you can, even if that means using a bobber and a worm.
I taught my girls to cast a bobber and a worm off the dock, where they caught their fill of panfish. Panfish are easy to catch, there are lots of them, and it's a visual and effective technique.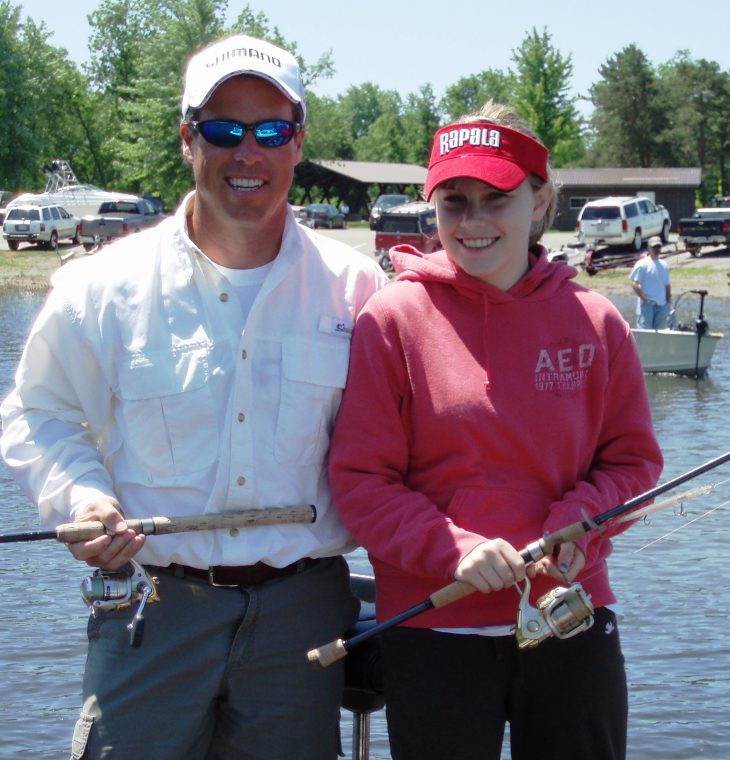 After sharing the joys of fishing with my girls, I'm happy to be able to provide other families with a fishing event to take part in. For over a decade, I've organized the Shimano Take A Kid Fishing Day at the Belwood Conservation Area in Fergus.
The goal of the day is to get more kids and their parents involved in fishing. It's a popular event that welcomes 200-250 kids and their mostly non-angling parents. I'd say 90% of the parents don't have any fishing experience.
On my own
Even though I've fished most of my professional career from a boat, my roots are in shore fishing. I used to fish the Bighead and Beaver Rivers from shore and still enjoy that to this day.
I cherish the days I spend on a river bank fly fishing or steelheading. There is something peaceful and serene about walking along a river with a fishing rod in my hand. It truly is my happy place.
Derek has been part of the Shimano Field Staff for over 15 years and is an advocate for keeping people fishing. From his big tournament wins to his Shimano kids fishing days, Derek's efforts towards our great sport of fishing are commendable.