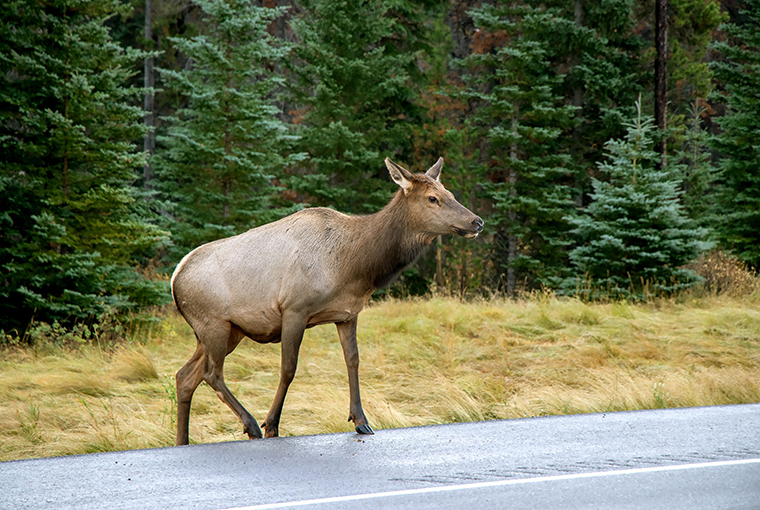 Two Environmental Registry of Ontario (ERO) decisions released in March have rescinded the elk population objectives for Ontario's Nipissing-French River herd and the Lake Huron North Shore herd. The announcements came long after the initial ERO postings for both herds in 2014, which were never finalized.
OFAH Wildlife Biologist Kirsten Snoek explained, "The MNRF periodically updates outstanding notices to let the public know if a proposal is still under active consideration or being rescinded. In this case, the government never finalized the population objectives for these two elk populations and now, nine years later, the information is very outdated and no longer relevant. Any future population objectives would need to be based on updated population estimates."
Snoek said that aside from the Bancroft-North Hastings elk herd, the provincial government does not manage elk populations as intensely as other big game animals, such as moose.
"The Bancroft population continues to support a small hunting season, which is partly informed by the existing population objective for that herd. But it is the only herd that currently has a set population objective," she said.
An OFAH staff member on the Elk Technical Advisory Committee recently sent a letter to the MNRF asking for its engagement with the committee, and a wish to see the MNRF reinvigorate the elk management program with population monitoring.
"The OFAH has been trying to convince the government to re-engage in active elk management to ensure they don't disappear from the Ontario landscape again. It would be a shame to squander the millions of dollars and thousands of volunteer hours that were invested in reintroducing elk to Ontario," she said.