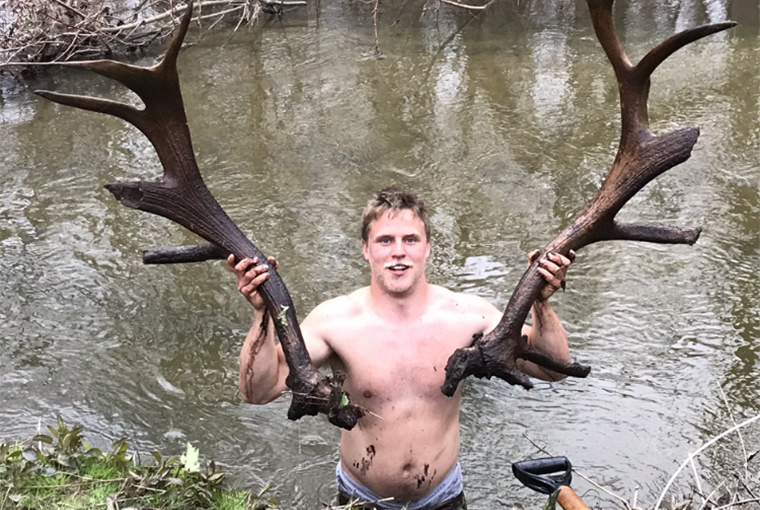 When Sam Groenewegen arrived home from work on May 2, he didn't expect to experience a once-in-a-lifetime event. By the time that evening was over, that's exactly what he had done.
The 22-year-old Woodstock man was greeted by his brothers Nick and Mas who said they thought they saw a big set of antlers sticking out of the bank of an undisclosed waterway in East Zorra township in southwestern Ontario, near Woodstock.
Sam asked to be taken to the find, thinking they might have discovered the remains of a big whitetail buck. After 45 minutes of shovelling, however, he had unearthed an old pair of elk antlers still partially attached to a skull – an unusual find since elk have not roamed that part of the province in over a century.
He believes the animal was buried and then exposed due to recent bank erosion.
"When I finally freed both antlers from the bank, I started screaming at the top of my lungs. I was so excited," he said.
After making the find, he called the Ontario Federation of Anglers and Hunters, the Ministry of Natural Resources and Forestry, and the Royal Ontario Museum to report the find.
He is planning to get the elk antlers carbon dated to estimate their age, and hopes to get them mounted with a plaque detailing that information afterwards.
For more outdoors news, click here