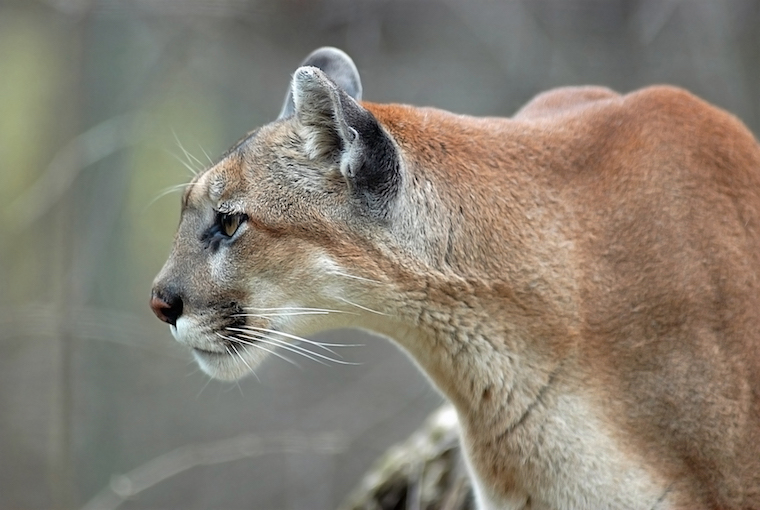 Brock Township, east of Lake Simcoe, issued an alert advising residents of a cougar living in northern Durham Region.
Claims in the June 6 civic communication widely reported by local media cannot be confirmed. "The Ministry of Natural Resources is aware that eastern cougars are present in the community and have been for well over 10 years or more," the township posted online, adding a cougar "was spotted at 11th Concession, Cannington and has been in the area for well over eight years causing no trouble."
However, MNRF Senior Scientist Brent Patterson responded, "I'm unaware of anyone from the MNRF having provided such a statement or possessing specific knowledge about a resident cougar in that area."
Sighting reported
Asked about this, Brock Township Communications staff Tamra Keiser said the township had no specific contact within the MNRF to attribute the statement to. Rather, she said it was communicated to the township by the "concerned citizen" who had reported the sighting. She also confirmed the township has no photo evidence of the cougar but noted that "one or two bylaw officers" who live in the township have also reported cougar sightings.
Cougars exist in some parts of the province, but there is no evidence to suggest breeding, so resident populations are not established, Ontario Federation of Anglers and Hunters Wildlife Biologist Matthew Robbins said.
"Most likely, the only wild cougars in the province are young, transient males from western states and provinces, simply passing through the northern parts of Ontario in search of females," he said. "Males are known to travel up to one thousand kilometres or more to find a mate and establish new territory. When they don't find any females here, they just keep roaming."
Most sightings end up being a bobcat, a lynx, or even a house cat, he said. "Is it possible that Brock township has had a cat come through? Yes, but I would not call it likely."
Patterson added, "Evidence suggests that most cougar sightings in southern Ontario are related to escaped or released animals of captive origin (such as pets or animals contained in zoos or similar facilities)."