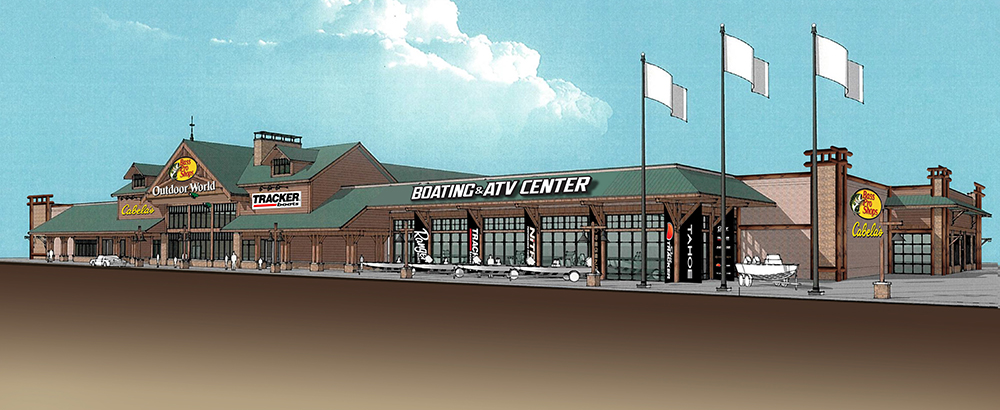 Bass Pro recently unveiled plans to combine Bass Pro Shops, Cabela's, and TRACKER Boats into one retail location in Arkansas. Renovations are underway to update the current 100,000 square foot Cabela's in Rogers, Arkansas into a new shopping destination.
In a recent release Bass Pro founder Johnny Morris said about the plans, "Our vision is to create the 'best-of-the-best' shopping experience that includes the superior product, outstanding customer service and exceptional value our customers have come to expect. At our newly expanded Rogers location, customers will discover the best of Bass Pro Shops, Cabela's, and TRACKER Boats all under one roof."
These renovations mark the first major upgrades to a retail location since Bass Pro Shops officially acquired Cabela's last fall and will be obvious to visitors before they walk in the door. According to the release "new exterior signage will prominently highlight the iconic outdoor brands including Bass Pro Shops, a leader in fishing; Cabela's, a leader in hunting; and TRACKER, producer of America's favorite fishing boats."
Plans also include greatly expanded boating, fishing, and apparel departments as well as new imagery throughout the space. The location will remain open during the renovations.
Click here for the latest in hunting and fishing news.