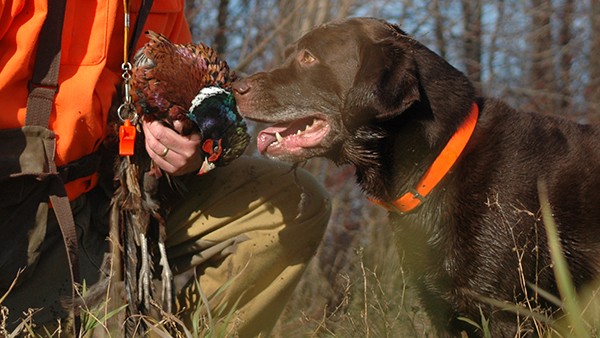 Despite the fact that Canada passed a National Hunting, Trapping, and Fishing Heritage Day in late 2014, a bill is now on the table that would make a number of animal use activities liable to federal prosecution.
The Modernizing Animal Protections Act (Bill C-246) was introduced in the House of Commons in February by Liberal MP Nathaniel Erskine Smith (Toronto), purportedly to ban shark finning in Canadian waters and close other loopholes in animal cruelty. However, the private member's bill extends beyond its stated intentions and has the potential to create havoc amongst the animal-use community.
Under the Bill, "Everyone commits an offence who, wilfully or recklessly, b) kills an animal, or being the owner, permits an animal to be killed, brutally or viciously, regardless of whether the animal dies immediately."
Bill C-246 neither defines those terms nor provides exemptions for hunting, trapping and fishing activities.
Since 1999, 18 similar government and private members bills have been introduced, and all but two were defeated after considerable opposition by animal-based agricultural producers, First Nations, the outdoor community, medical researchers, major colleges and universities, fairs and exhibitions, and some religious groups.
The Ontario Federation of Anglers and Hunters (OFAH) and the Canadian Sportfishing Industry Association (CSIA) are among the organizations that faced down these bills, and are preparing to do so again. With animal rights activists already aligned behind the bill, the OFAH and CSIA encourage outdoor enthusiasts to make their views known to their MPs.
"We're urging all Canadian anglers who enjoy the freedom of fishing with their families without fear of prosecution to contact their Member of Parliament to express their opposition to Bill C-246," said Phil Morlock, CSIA government affairs chair.
"The OFAH and its colleagues in the animal-use community across the country have long been advocates of legislation and regulations that support the humane use of animals, and we are willing to support further change," said Greg Farrant, OFAH manager of government affairs and policy. "However, the introduction of Bill C-246 jeopardizes the future of the animal-use community, with little regard for the economic and cultural impact that action may cause."