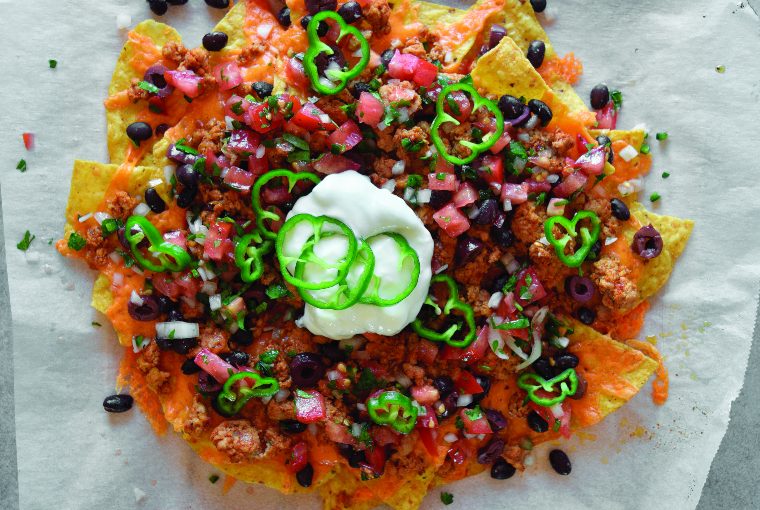 Is there a better way to watch the big game on TV than with family while enjoying a big plate of wild turkey nachos?
Ingredients
Makes 1 large baking sheet of nachos
1/2 bag nacho chips
1/2 can black beans, rinsed
1/2 can sliced black olives
4 cups shredded cheddar or marbled cheese
1 hot pepper sliced (optional)
2 tbsp sour cream
For meat
1 lb ground while turkey
2 tbsp olive oil
1/4 cup Tex-Mex spice blend
1 large onion, minced
For pico de gallo
2 ripe tomatoes, diced
1 jalapeño, seed removed, minced
1 tbsp fresh cilantro, chopped
1/2 lime, juiced
1 tbsp white onion, chopped
1 tbsp olive oil
Salt and pepper, to taste
Directions
1. Heat olive oil in pan on high. Sauté onions for 2-3 minutes.
2. Add ground wild turkey and brown for 4-5 minutes while stirring.
3. Season with Tex-Mex spice blend or your favourite spice mix, stir, and remove from heat.
4. For pico de gallo mix tomatoes, jalapeno, cilantro, lime juice, white onion, and olive oil. Season with salt and pepper.
5. Lay out nachos in a single layer on a piece of parchment paper on a baking sheet.
6. Cover with shredded cheese. Top with cooked wild turkey, black beans, and black olives.
7. Bake on 400 ̊F for 10 minutes or until cheese is nice and melted.
8. Remove from oven and top with pico de gallo, hot pepper slices, and a dollop of sour cream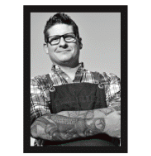 Rochon is OOD's food editor. You can follow more of his culinary adventures on Instagram: @wilderness_chef
Originally published in the Fall 2020 edition of Ontario OUT of DOORS magazine.