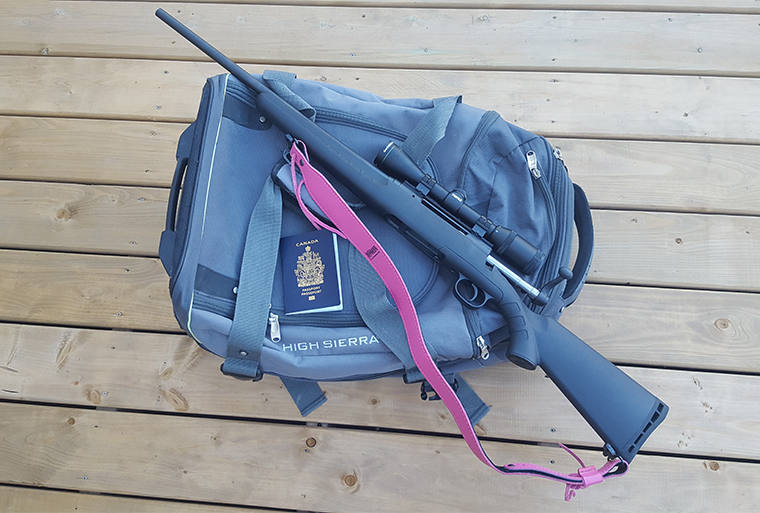 The days are getting shorter, geese are starting to migrate, and hunters are in the midst of the greatest time of year. If you plan on travelling by plane to fill your game tags, the Canadian Air Transport Security Authority (CATSA) has some travel tips and advice that will make travelling easier and getting to your destination faster.
"The most common mistake we see by far is hunters forgetting loose bullets in their pant pockets, jacket pockets or in a carry-on bag," explains Mathieu Larocque, spokesperson for CATSA. "When we see bullets in bags the response is very different than if we see scissors. Often the police have to be called."
There are more than 1,000 loose bullet incidents each year. "It takes time and it can increase stress levels…it's easily avoidable by double-checking everything," he says.
Here are some other pieces of travel advice from Larocque and the CATSA for air-bound hunters:
1. Make sure you contact your air carrier and know their rules for travelling with a firearm and ammunition. No matter who you travel with, all guns and bows must be declared at check-in and forms need to be filled out. Both are only allowed in checked luggage, they must be packed in a locked, hard-sided case with the ammunition packed separately.
2. Knives, axes, and other sharp tools may be a necessity for your trip. You can travel with them as long as they are packed properly. Anything of this manner needs to be packed in checked baggage.
"It will save a lot of time if you know what you are expected to do," says Larocque.
For more information on the screening process, what hunting supplies you can pack, and how to bring it with you, visit the CATSA website. If you have last minute questions, Larocque suggests connecting with them on Facebook or Twitter.
Put your knife knowledge to the test here.