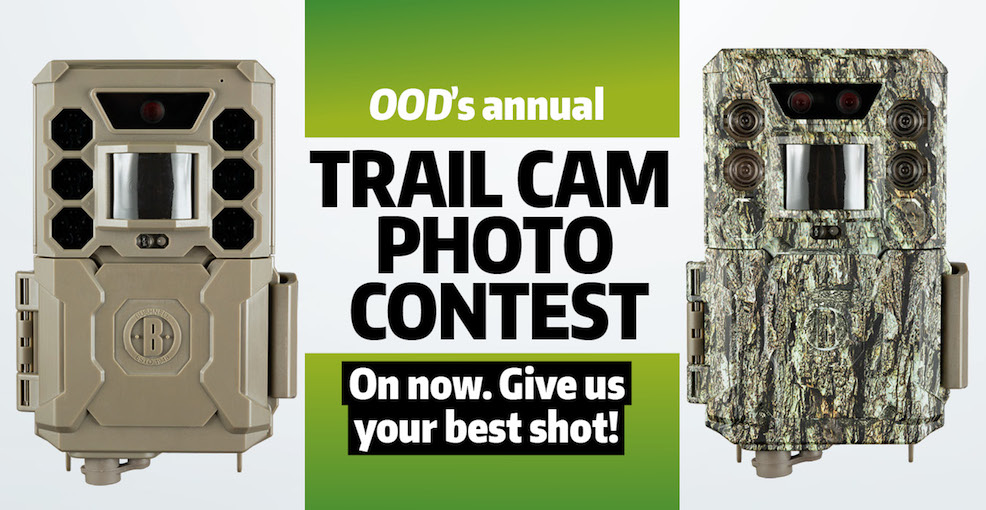 The Ontario OUT of DOORS 2020 Trail Cam Photo Contest is now underway, once again offering participants a chance to win one of three new Bushnell trail cameras.
Entrants who complete the online ballot can submit as many as two photos per entry until 10 a.m. on Monday, Nov. 16, 2020.
Voting on the top 25 photos as selected by the magazine editorial team will then take place from Friday, Nov. 20, 2020 at 4 p.m. until Monday Nov. 30, 2020 at 4 p.m.
Last year's winning photograph featured a rafter of turkeys.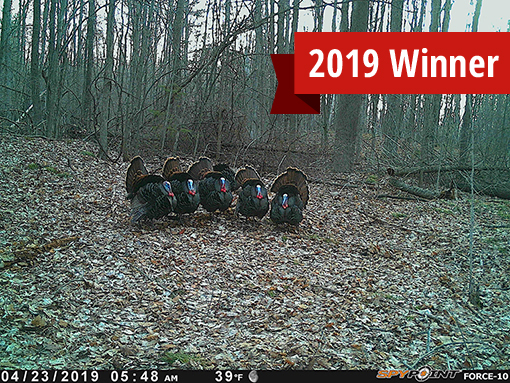 Click any of the following links to see contest winners from 2019, 2018, 2017, 2016, and 2015
For full official contest rules and regulations, click here
You can always enter your photos in our weekly online Memory Bank for a chance to win Photo Friday prizes by clicking here