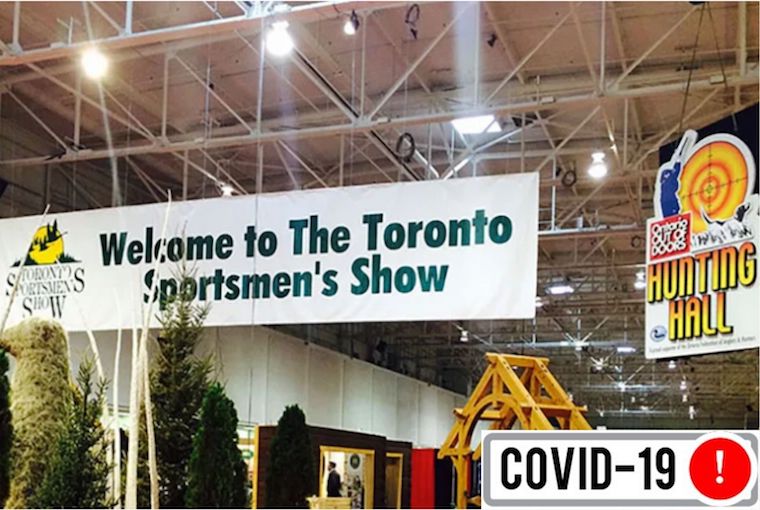 The Toronto Sportsmen's Show and four other outdoors consumer shows have been acquired by Master Promotions Ltd., the Saint John, New Brunswick-based company announced on Wednesday, June 17.
The purchase of Canadian National Sportsmen's Shows (CNSS) includes the Calgary Boat & Outdoors Show, Edmonton Boat & Sportmen's Show, Montreal Outdoor, Hunting & Fishing Show, and Québec Outdoor, Hunting, Fishing & Camping Show.
Pandemic forced hand
The sale was brought on by the impact of the ongoing COVID-19 pandemic on businesses, including the exhibition sectors, officials stated in a press release.
CNSS sustained "irreversible damage" in early March when the virus forced the closure of two of its largest shows in Québec City and Edmonton, followed by the first cancellation of the Toronto show in its 73-year history.
"As a not-for-profit organization with no cash reserves, retained earnings, or hard assets, CNSS was forced to look for external investment or acquisition opportunities of its events," officials stated.
Company industry leader
Master Promotions, founded in 1973, bills itself as Canada's largest independent producer of trade and consumer events.
The company, with offices in Nova Scotia, Alberta, and British Columbia, also produces shows related to heavy construction and home improvement.
A "mutually satisfactory" agreement was reached after CNSS was quick to start discussions with Master Promotions, officials said. They have a history – Master Promotions bought the Ottawa Boat Show from CNSS in 2017.
Master Promotions is pleased to expand its portfolio of more than 30 events nationwide, including the Halifax International Boat Show, BC Sportsmen's Show, Fish Canada/Workboat Canada, NB Sportsmen and Fly Fishing Show, and Moncton Boat Show, for example.
Shows blend well with portfolio
"These shows blend well with Master Promotions Ltd.'s portfolio of events across Canada and we are looking forward to meeting and working with the various shows' exhibitors in the near future," Master Promotions President Wendell Howes stated.
"Our industry is collectively doing its best to adapt to these unprecedented times. Our mission is to carry on the legacy CNSS has built for these events and foster their success for years to come."
The industry has experienced a sector-wide loss of revenue, but there is hope for the future of these events, officials stated.
"We are truly saddened by the turn of events forced upon us by COVID-19, but thrilled that the spirit of our shows will carry on in the hands of a reputable, experienced, and professional show producer," CNSS CEO Peter Lockhart stated.
Click here for more COVID-19-related stories
For more outdoors news, click here