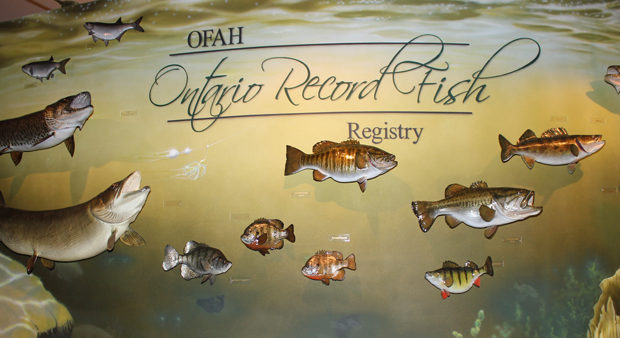 Three records have been added to the Ontario Federation of Anglers and Hunters (OFAH) Ontario Record Fish Registry.
A huge mooneye, caught through the ice, has surpassed the Ontario record and might even be a world record. Jack Therrien, 64, of Woodlawn, was fishing for walleye on nearby Constance Bay on the Ottawa River on February 12 when the fish hit.
"It weighed 1.94 pounds and measured 16.5 inches long with a girth of 11.5 inches," he said.
It is considered a pending record in the OFAH's' Fish Registry, and will be officially declared the record on February 15, 2014. The Registry's current record for mooneye is 1.43 pounds.
Therrien also entered his fish with the International Game Fish Association, where the world record is 1.8 pounds, and is awaiting the results.
Rob Jackson of Ashton added to the roster by landing a longnose gar weighing 20.10 pounds from the Ottawa River, near Ottawa. It measured 54 inches in length, with a girth of 18.5 inches.
The third record was a fallfish, caught by Tony Baldassarra of Kingston. That fish was taken in the St. Lawrence River near Ivey Lea on April 21, 2012. The 18.5 inch fallfish weighed 3.16 pounds and had a girth of 13 inches.