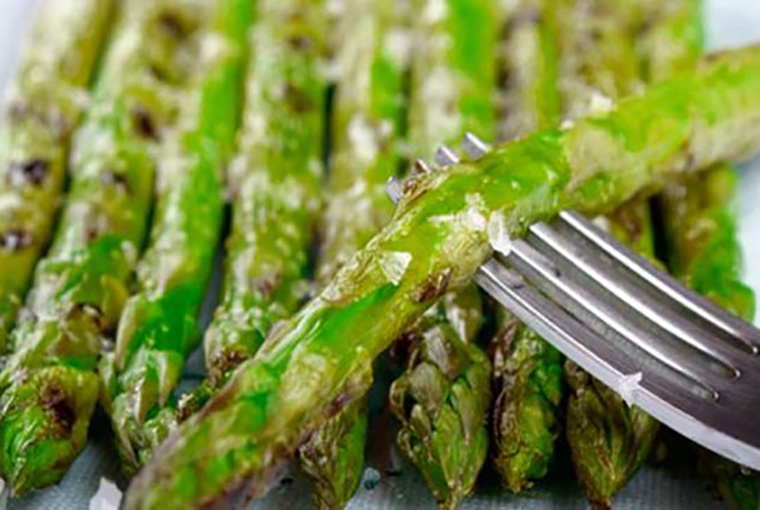 Why not team your wild game up with some grilled wild sides when they're in season? These simple recipes let the vegetable taste shine through.
Grilled asparagus
Ingredients
2 pounds asparagus
2–3 tbsp. olive oil
Sea salt to taste
2 tbsp. parmesan cheese if desired
Instructions
The easiest way to trim asparagus is simply to hold an end of each spear in your hand and snap. Remove from the water and drain on a towel. Then place in the glass dish to drizzle with oil and season with salt. Prepare a hot fire in a grill. Lay the asparagus spears in a deep glass casserole dish and drizzle with olive oil to lightly coat. Sprinkle with sea salt. Place the asparagus spears perpendicular to the grill grates so that they do not fall through. Grill until crisp-tender and slightly charred. Remove from heat and sprinkle with parmesan cheese. Serve at room temperature.
Grilled leeks
Ingredients
4 large leeks, dark green sections removed
2 tbsp bacon drippings
Heavy pinch kosher salt
1 tbsp balsamic vinegar
Crumbled bacon and blue cheese, as an accompaniment, optional
Instructions
Preheat grill to high. Cut each leek in half lengthwise and rinse thoroughly to remove all dirt and sand. Pat dry. Brush the cut side of each leek half with the bacon drippings and sprinkle with kosher salt. Grill over direct, high heat, cut side down, with lid closed for approximately 6 to 7 minutes or until grill marks appear. Remove the leeks to a sheet of aluminium foil and lay cut side up. Brush the leeks with balsamic vinegar. Reassemble the leek halves, wrap tightly in foil, and set back on the grill away from direct heat for 10 to 12 minutes.
Remove the leeks from the foil and top with crumbled bacon and blue cheese
Grilled portobellos
Ingredients
1 pound whole portobello mushrooms
1/3 cup butter, melted
3 cloves garlic, minced
1 tbsp. fresh chives, roughly chopped
1/4 tsp. black pepper
1/4 tsp. sea salt
Instructions
Preheat grill. Remove stems and wash mushrooms. Pat dry. Combine butter, garlic, salt, and pepper in a small mixing bowls. Brush mixture over mushroom caps. Place on grill and cook over medium heat for 8 minutes, turning once. Remove from heat and top with chopped chives.