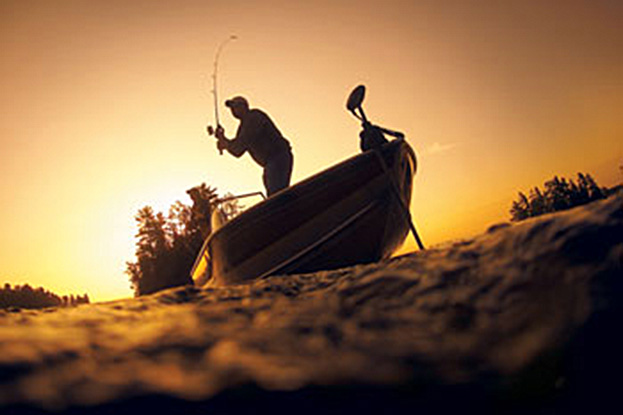 With spring upon us, it's time to start planning for the open water season.
As your boat is set to emerge from hibernation, chances are good it has at least one battery that needs attention – both in the springtime and throughout the season.
Battery charging and maintenance are integral aspects of boat upkeep that every boat owner needs to address. Whether you are looking to buy your first charging system or are thinking about upgrading, here are some things to consider when choosing one to suit your needs.


Portable power
The most basic decision to be made is whether to go with a portable or onboard (built-in) charging system. The answer largely depends on how you use the battery or batteries in your boat.
Portable chargers are just that – portable. To use them, simply plug them in and manually connect them to your battery. When charging is complete, disconnect the charger and remove it from your boat.
If your boat is equipped with a single battery that is used to start the engine and power your fish finder, a portable charger is an excellent solution for making sure your battery is topped up before your next trip.
Portable chargers are relatively inexpensive and widely available at marinas, hardware stores, and auto supply stores.
If you have multiple batteries on your boat that power electronic accessories such as trolling motors, you can use a portable charger. However, you may wish to consider upgrading to an onboard charger for convenience and improved battery care.
Onboard convenience
Onboard chargers are permanently mounted in your boat and remain connected to your batteries at all times. Charging batteries with an onboard charger is as simple as plugging in the charger.
The main consideration with onboard chargers is the number of banks (batteries) that need to be charged simultaneously. Thirty-six-volt systems (three 12-volt batteries) require a three-bank charger, while 24-volt systems (two 12-volt batteries) require a two-bank charger.
Digital chargers suit the average angler's needs by delivering a full, true-rated output that gives batteries a fast, precise charge.
Digital chargers suit the average angler's needs by delivering a full, true-rated output that gives batteries a fast, precise charge. The units themselves are rugged and waterproof and provide Automatic Multi-Stage Charging, Automatic Temperature Compensation, and LED lights which monitor connection and power status.
Precision chargers take onboard charging to the next level, allowing users to specify battery-type connections for each bank of the charger. This ensures the charger utilizes the optimum charging solution for each type of battery (AGM, gel, or acid) you have on your boat. Precision chargers deliver an accurate charge that maximizes battery longevity.
On-the-go charging
There are also chargers that can take excess power from your outboard engine's alternator and use it to charge your batteries on the fly.
Joe Carlson, owner of Grampa Joe's Marine in Harris, MN says alternator chargers are ideal for anglers who demand the most out of their trolling motor and accessory batteries. "Big lakes on windy days drain batteries fast. Being able to restore a charge to batteries while driving across the lake is a real asset."
Alternator chargers extend your 'on-the-water' run time, decrease on-shore charge time, and help to extend battery life by reducing deep discharges.
Whether you are a battery charger newbie or an experienced tournament pro, make sure your battery charging equipment is ready to go this spring. Proper battery care will ensure less time dealing with dead batteries and more time spent fishing.