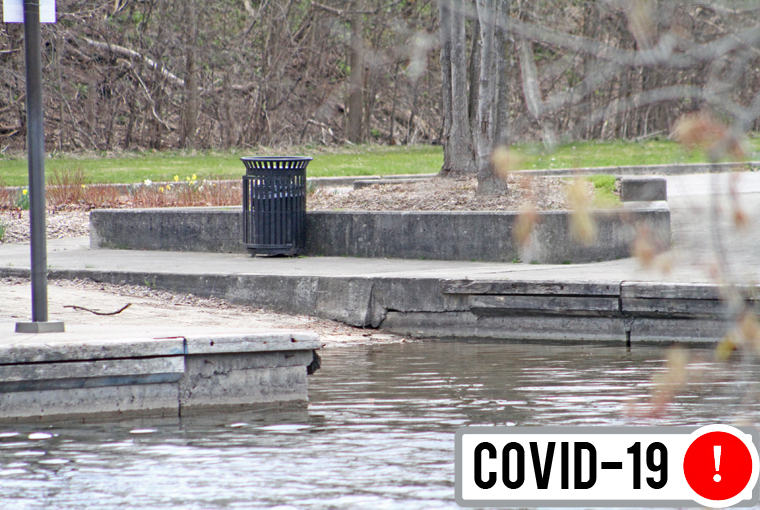 Some municipal boat ramps are reopening and some bans on outdoor fires are also being lifted as part of the first steps to reopen Ontario.
The City of Kawartha Lakes, for example, plans to lift its burn ban on Friday, May 8 and to reopen its public boat ramps on May 14 as part of municipal service expansions announced on Wednesday, May 6.
Burning remains prohibited, however, in the northern part of the municipality. This is still part of the province's Restricted Fire Zone (RFZ). Kawartha Lakes is located approximately 90 minutes northeast of Toronto.
The RFZ was designated April 3 to prevent human-caused fires and also aid emergency responders during the pandemic.
Cities restoring services
Other municipalities have taken similar action. The City of Kingston reopened five boat launches on Tuesday, May 5. Other public amenities, however, including playground equipment, benches, washrooms and picnic tables remain closed.
Everyone, including anglers and hunters, are reminded to continue to practice health guidelines, including social distancing.
The Ontario Federation of Anglers and Hunters (OFAH), which has called for the province to "reopen the outdoors," is maintaining an extensive list of restrictions and closures that could impact fishing and hunting.
Long weekend approaches
Marinas were among the seasonal businesses allowed to open on Monday, May 4, although they remain closed to the public.
Ontario Premier Doug Ford has said the province will not band cottagers from enjoying their properties on the upcoming Victoria Day long weekend. He has reportedly been consulting with cottage country mayors about the issue.
Public health officials have discouraged seasonal residents from going to their cottages during the COVID-19 pandemic. Some municipalities have even threatened to impose fines for those who chose to do so.
Click here for more outdoors news