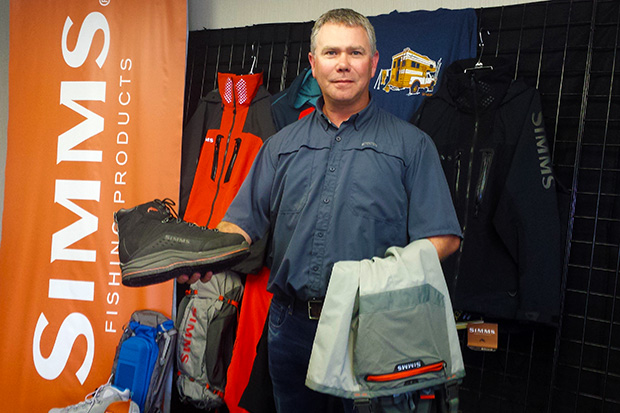 OK, I admit it. I'm a new-product junkie. When Rob Dorcas from Woodside Agency, the Ontario rep for Simms, best known for their waders, boots, and extended fishing apparel, invited me for a sneak peek at the new offerings, I couldn't say no. Who doesn't like the inside scoop and the ability to try on the latest fishing gear? Here are some of the highlights to expect through the remainder of 2015 and on into 2016.
Wading boots
Although known as industry leaders in waders, don't expect anything new from Simms' R&D wader team this year. That's not really a loss, because they have pretty much already covered every need, size, design, and price point.
The company does have two new wader boots coming down the pipe.
The Intruder is designed for wet wading, with a neoprene sock to block debris, full neoprene lining, duel-density EVA midsole, and a narrower profile than standard wading boots to better fit a foot without waders. It will come in two versions, one with a Vibram Megagrip rubber sole and one with Vibram Megagrip rubber outsole in combination with an integrated felt pad. The combo is something I don't believe Simms has done before and it will be interesting to see how anglers receive it, and how the combo sole will perform.
Also look for new Headwaters boots, available with either Vibram Idrogrip rubber soles or felt.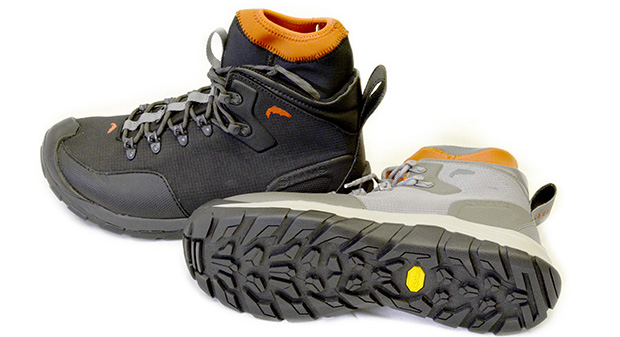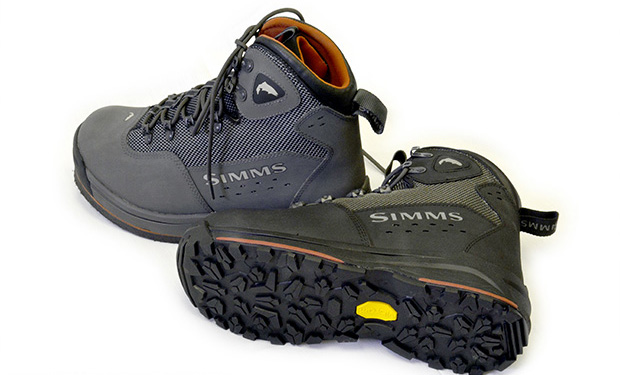 Packs and slings
One thing river anglers have come to love and rely on for their extended time on the water is a good pack. Simms has updated the soft-pack category with a brand new line called Waypoints, with large- and small-size backpacks, slings, and hip packs, and a one-size chest pack. The packs I tried were very lightweight and comfortable, with nice colour combos.
After the successful release of their Dry Creek Z Backpack last year, a T-zippered waterproof pack, Simms is adding a sling version, the Dry Creek Z Sling Pack. I'm a big fan of both, especially when you want to keep what you are carrying with you on the river during wet weather.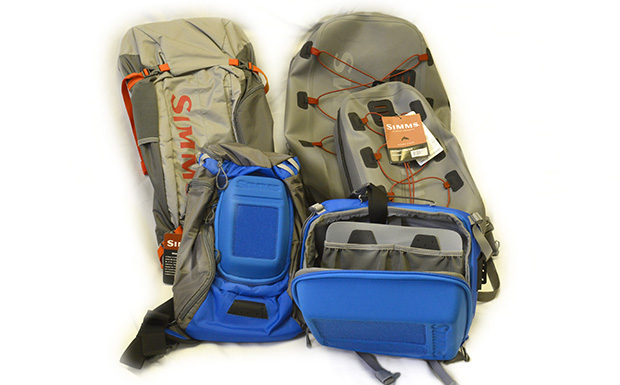 Women's wear
Over the past several years, I've seen women's product lines (one of the largest growth areas in the hunting and fishing industry), go from simply "shrink it and pink it" versions of men's lines, to actually meeting the needs of women anglers and hunters.
For quite some time, Simms has offered quality angling apparel for women, but this season, expect a complete revamp of footwear, outerwear, and sportswear for women on the water.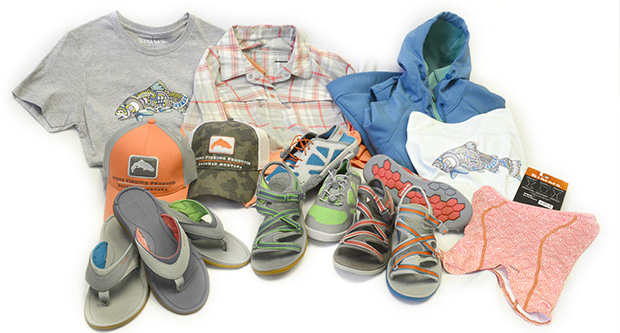 Boat shoes
For anglers who like to keep their feet somewhat dry on the deck of a boat, Simms has a new line of boat shoes. Look for stylish options, non-marking rubber, and "siped" soles, which are grooved to let water move through, while providing better traction and less chance of slipping on smooth, wet decks.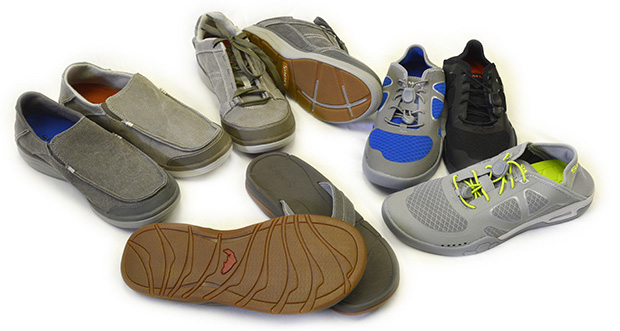 Look for my next blog live from IFTD (International Fly Tackle Dealer Show) during the week of July 14 from Orlando, Florida. It's the largest gathering of fly-fishing manufacturers, retailers, sales reps, media, and fly-fishing organizations in the world. Expect great new industry-wide product coverage, video, and a rundown of the Best of Show winners in each tackle category. I can't wait.