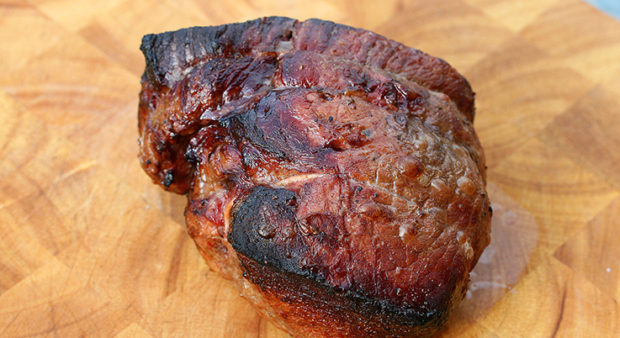 Each year, we have what we call a smoker party. No, it's not a party for smokers, but a feast of smoked meats. This time, we smoked a moose roast.
Dry-rub ingredients
1/2 cup paprika
1/3 cup ground black pepper
1/4 cup salt
1/4 cup chili powder
1/4 cup cumin
1/4 cup brown sugar
3 tbsp. sugar
2 tsp. cayenne pepper
This will make about two cups of rub. Put all ingredients in an airtight container and shake until blended. Store at room temperature for up to six months.
Instructions
Pat dry a 7-pound moose roast, then put it into an extra-large Ziploc bag with a bottle of extra-virgin olive oil and Italian dressing. Place in refrigerator for up to 72 hours, turning several times.
Remove roast from bag and pat dry. Generously sprinkle roast with dry rub and work into meat. Once the smoker is burning well, place roast on top, grill, and close lid. Smoke until internal thermometer reaches 160˚F, then remove. Tent meat with foil for 30 minutes, then slice as desired.