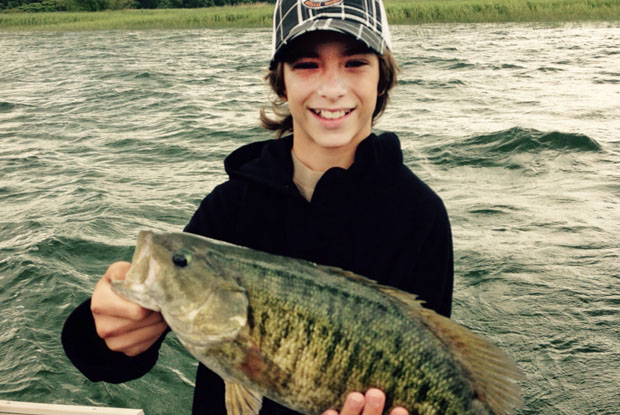 When it comes to the north shore of Lake Erie, you could say the best was saved for last.
Fisheries Management Zone 19, which includes the Canadian waters of Lake Erie, Lake St. Clair, as well as the Detroit, St. Clair and Upper Niagara Rivers, is the last zone in Ontario to open for bass season.
And while other anglers can enjoy catch-and-release all year round, anglers in the south have to wait until the last Saturday in June. Some folks even refer to it as 'Fishmas Eve'.
Those same folks make the most of the season as the sun sets on summer.
Seasons changing
On opening day you can be sure that the smallmouth bass are most likely sitting up in shallow sand flats or tucked into adjacent weed beds.
There are various ways to catch them early to mid-season. Spinner baits, jerk baits, crank baits, swim baits, should all provide some success. If you are trying to catch a Lake Erie trophy, most are caught using drop shots and tube jigs.
But as temperatures drop and most people are getting back to a routine after the summer, you will find the hardcore anglers of the fishing community out on the water.
Fall fishing
Some will fish until the season closes, which falls on Nov. 30 this year. Anglers hold off putting their boats away, brave the elements and hope for low wind conditions in hopes of catching a personal best or perhaps the next record small mouth bass.
During the fall season it's common to see anglers saturating social media in survival suits proudly holding up their six- to seven-pounders and sometimes a rare eight-pound smallmouth bass.
There is something impressive about these fish. It's not just the size that sets them apart from the average smallmouth. They fight differently and their faces seem to have more character.
Special place
Lake Erie is considered one of the best fresh water fisheries on the planet. Crystal clear water, hard sand bottom, scattered weed beds and boulders – some the size of a compact car – all provide ideal habitat for smallmouth bass.
The growth rate of the smallies has increased over the past years due to the goby invasion, which makes a perfect meal for the fish. And catch-and-release for smallmouth helps as well as most people eat the perch and walleye the catch.