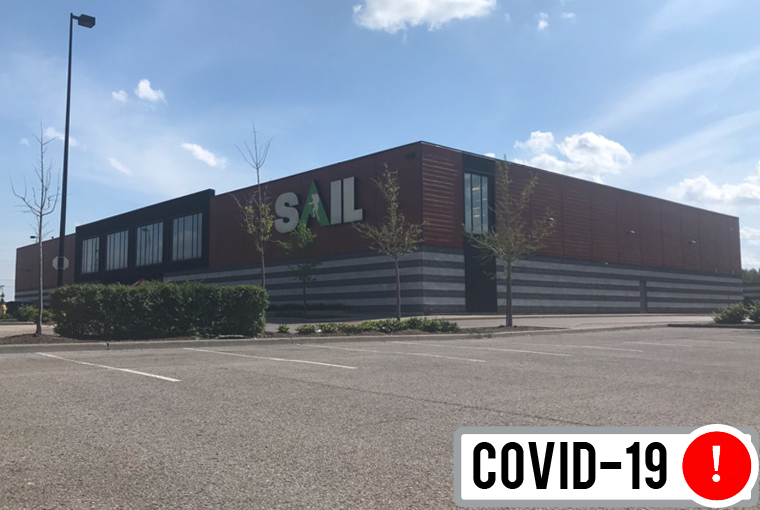 Hunting, camping, and sports retailer Sail Outdoors Inc. has filed for bankruptcy protection amid the pandemic, its owners announced on Tuesday, June 2.
The Laval, Quebec-based company is "implementing a restructuring process aimed at repositioning the company in a demanding business environment whose challenges have been accentuated by the COVID-19 crisis," officials stated.
Online sales increase noted
"For several years now, the retail industry has been undergoing a major transformation characterized, among other things, by an increase in online sales and heightened competition," Sail President and CEO Norman Décarie stated. "Unfortunately, the consequences of the pandemic, such as the closure of stores for two months, have added further pressure on our cash flow and financial health. This situation is forcing us to make major decisions to ensure the company's sustainability."
Filing will allow Sail to get "necessary support during the implementation of the plan, which will enable it to better respond to the evolution of the retail business and restore its financial health," officials stated.
Company wants to evolve
"This strategic decision is the best way to refocus and put our operations on a more solid footing. Our 100% e-commerce dedicated distribution centre, inaugurated last November, demonstrates our commitment to continue to innovate and evolve the company in line with the market and consumer needs," Décarie added.
The company operates six Sail stores in Ontario and eight in Québec, as well as four Sportium stores in Québec. They are open in accordance with provincial public health guidelines, officials stated. The transactional sites, sail.ca and sportium.ca, continue to handle online orders.
The retailer, which is more than 40 years old, employs nearly 1,800.
Click here for more COVID-19-related stories
For more outdoors news, click here