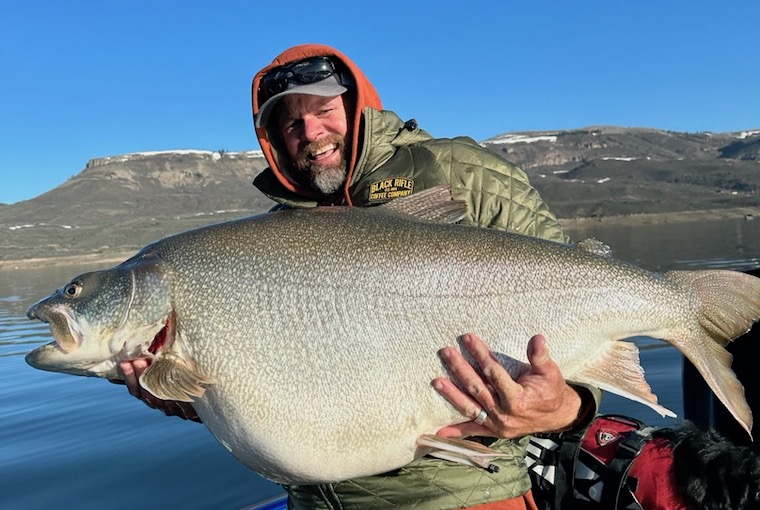 A Colorado angler may have set a new International Game Fish Association (IGFA) lake trout record.
Scott Enloe was fishing on Mesa Blue Reservoir near Gunnison, Colorado on May 5. He was with his son Hunter, who caught a 31-pound fish earlier that morning. The senior Enloe then caught a 72.39-pound lake trout, which was 47 inches long, and 37 inches in girth. It took him 13 minutes to land it.
"There are some good fish in the lake," Enloe said. "Most people catch smaller lakers, but we have put our time in to figure out how to target the big fish and that's all we fish for now."
It's not certain if Enloe's fish will bump the current record of 72 pounds (set by Lloyd Bull from the Northwest Territories' Great Bear Lake in 1995) as IGFA requires fish to be weighed on land. Enloe videoed the measurements, took still photos and weighed the fish in the boat before releasing it.