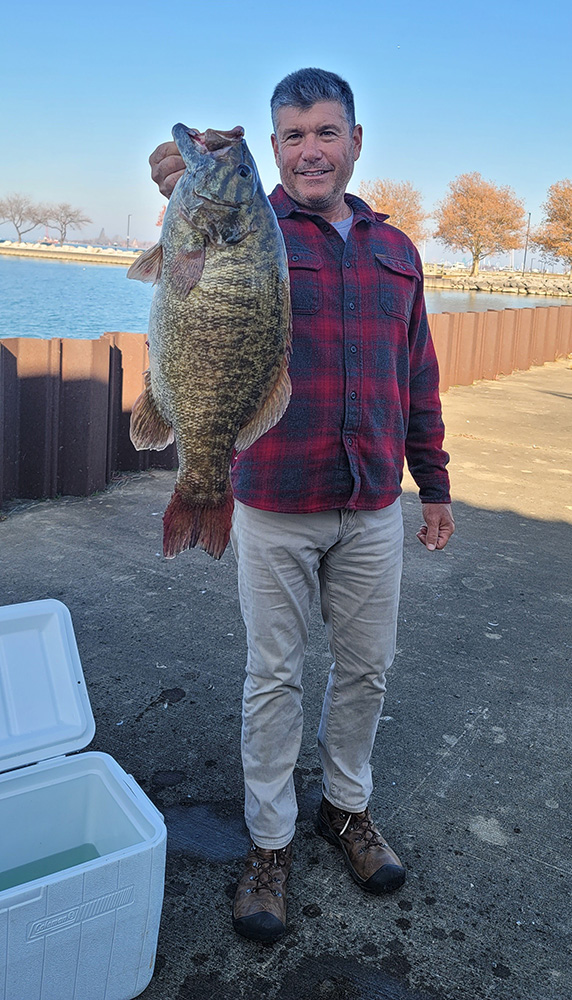 A massive smallmouth bass caught in Lake Erie in Canadian waters near Pelee Island by an Ohio angler might be a new Ontario record.
Gregg Gallagher of Fremont netted the 10.15-pound, 23.75-inch bass using drop-shot and eight-pound test on Thursday, Nov. 3, according to staff with the Ontario Record Fish Registry, which is operated by the Ontario Federation of Anglers and Hunters (OFAH).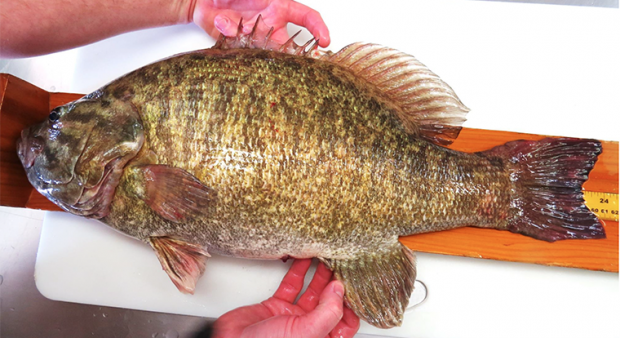 The species, length, and 19.275-inch girth were vetted by Ohio Department of Natural Resources (ODNR) biologists, who are holding the fish pending confirmation.
"This is certainly the largest smallmouth bass that I've ever seen," ODNR Lake Erie Fisheries Program Administrator Travis J. Hartman stated.
If confirmed, the smallmouth would beat the current record of 9.84 pounds from Birchbark Lake, near Kinmount, northwest of Peterborough. It would also be the only certified 10-pound bass caught in any of the Great Lakes.