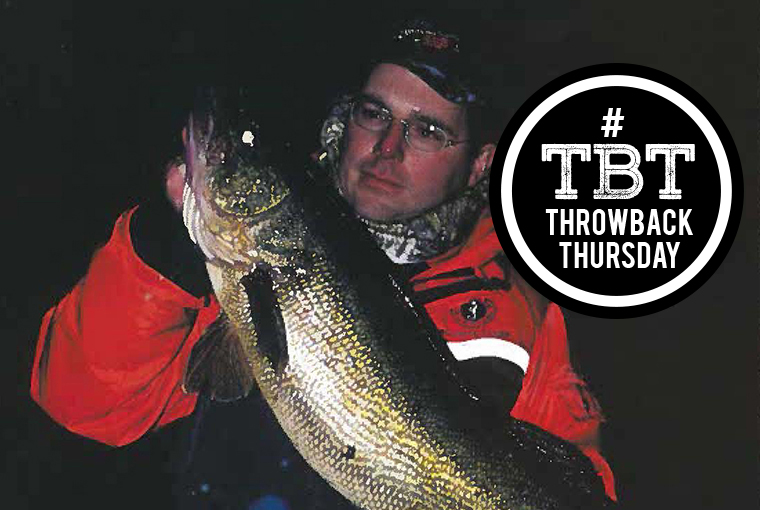 My wet, ungloved hand would have stuck to the aluminum gunnel if left there. It was darned cold out. Quickly, I let go of the boat and reached into the net. Straining to hoist a huge walleye, I passed it quickly to Kevin Lavers, owner of Merland Park. He reassured me this was only the beginning. Considering the walleye was over 12 pounds, I could hardly wait until the engine slipped back into gear.
After the walleye was released, I checked my watch. It was only 4:10 p.m., but nightfall comes early in late fall and this was December. As the sky faded, the wind died and our excitement grew. The fading light of day triggers giant walleye to feed in Picton Bay.
Trolling in darkness
As Kevin piloted the boat into the damp, freezing night, we flat-lined minnow plugs. Kevin having chosen a clown-coloured Husky Jerk; I trolled a pearl Pro Choice crankbait.
Under the cover of darkness, walleye tend to cruise closer to the surface. Large motors spook these shallow fish, so flatline trolling with an electric motor or small outboard is a good tactic. Planer boards also come into play.
Weaving along the contours, we tried to cover water slowly. When we encountered weeds, we zigzagged over them repeatedly.
As we slipped along through the sleet that was now falling, the spotlight on a nearby boat outlined two anglers, one with a rod, the other with a net at the ready. After a quick lunge, he hoisted an enormous walleye aboard.
Close to freeze-up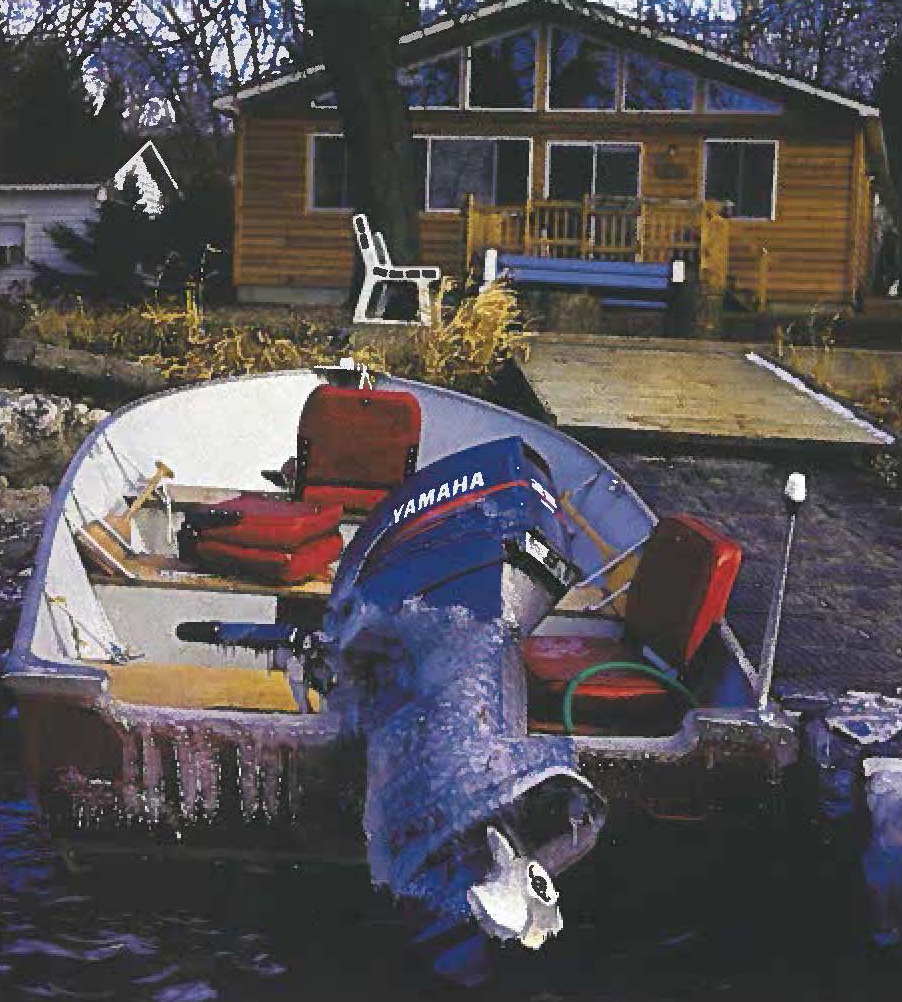 Arriving at Merland Park around 11 a.m. that day, I had spoken to a few anglers who were tidying up. They assured me that the big fish were in and action was steady, day and night. Jeff Cross and Pat Heaney of Trenton explained how they boated an 11.8-pound beauty that morning.
September until freeze-up in December is big-walleye time on Picton Bay, at the entrance to the famous Bay of Quinte.
The closer to freeze-up, the better it is for trophies. Walleye over 10 pounds are routine. Anglers don't even raise an eyebrow until scales dip below 12 pounds. Every year a few 15 pounders are caught.
Waiting for trophies
As we waited for another walleye to hit, Kevin explained how he and his wife, Jennifer, gave up city life and purchased Merland Park a few years ago. Kevin has since renovated the facilities, including winterizing one of three new cedar cottages he built.
Picton Bay is home to giant walleye, but bass, pike, and panfish are also abundant, he said. The bay is long, yet mainly featureless. Large weedbeds ring the shorelines, mixing well with the rocky bottom. Adventurous anglers can travel great distances by boat, but success can be found right in the bay, Kevin pointed out. I was after giant walleye, so I had booked in early December, but fishing is consistent from opening day in spring until freeze-up. Kevin even offers ice fishing packages.
Nightfall gripped us firmly before it was my turn to taste action. The battle was slow and deliberate. The fish stayed down, but after endless retrieving on my part, a colossal walleye came into view.
Stubbornly, it kept its distance, but eventually came within reach of Kevin's net. At first I was in shock. The fish was well over 30 inches and thicker than our first. We slipped it into the livewell and headed quickly to the dock to get a weigh scale. We laughed and cheered when it read 14 1/2 pounds. Following a few photos, we returned the big fish to the water and called it a night. Two walleye over 12 pounds in just a few short hours clearly illustrated why Picton Bay is a great choice for trophy walleye hunters.
---
More information
Getting there:
Nestled on the shores of Picton Bay, just 2 km east of the quaint town of Picton.
Accommodations:
13 cottages and 3 motel units spread out across 3 acres of trees and laneways with every cottage overlooking Picton Bay.
Cost:
Please call the office directly to confirm prices, get information on off-season rates & save the 20% markup that is charged on all other booking sites. Deposit required upon booking.
Contact:
Merland Park
12488 Loyalist Parkway,
Picton, Ontario,
Canada
K0K 2T0
(613) 476-6894
https://www.merlandpark.com/
merlandpark@sympatico.ca
---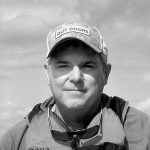 Originally published in the October-November 2003 issue of Ontario OUT of DOORS magazine.
Luigi's love affair with angling started when he was a lad and has never faltered. When not gawking at lures, he can be found setting goose or turkey decoys, or in a tree stand. Reach Luigi at: mail@oodmag.com
For more travel reads, click here