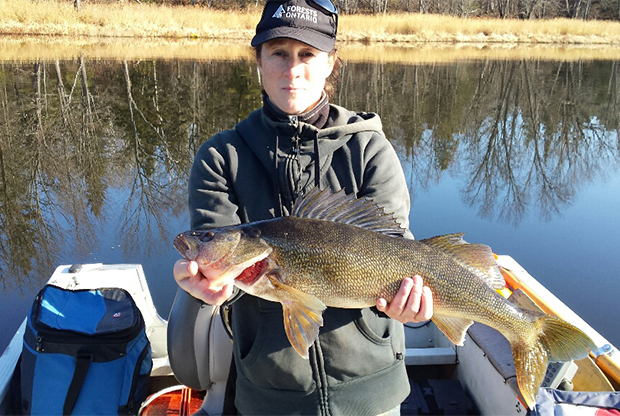 Congratulations to our Photo Friday winner this week, Jackie Rocca of Sudbury! Jackie was taking advantage of a recent beautiful fall day when she caught and released this walleye on a river near Sudbury.
Jackie wins an OOD prize pack just for submitting this photo. Don't miss your chance to win! Enter your outdoors photos in our Memory Bank Contest.
Get the best times to fish in our November solunar calendar here.