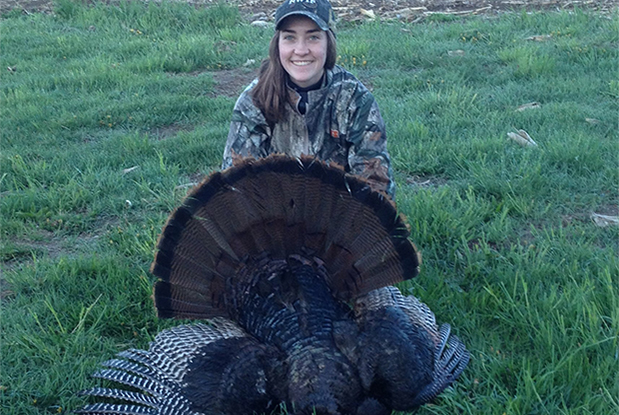 Congratulations to Hannah Edwards of Victoria Harbour, our Photo Friday winner this week!
Hannah had three birds gobbling off the roost. A hen flew into the field in front of her and soon after she heard a tom fly down. Within five minutes the tom had made his way into a field about ten yards to Hannah's left, offering her the perfect shot!
Hannah wins an OOD prize pack just for submitting this photo. You can enter to win too, by submitting your outdoors photo to our Memory Bank Contest.
Looking for the perfect call to bring in that late-season tom? Click here.