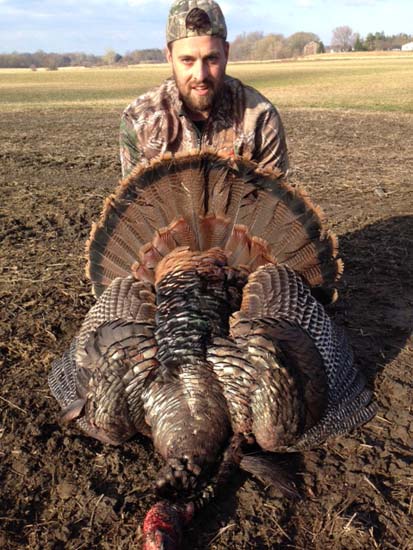 Rob Bezaire, of London, harvested this massive tom during a hunt with his best friend.
It weighed in at 25-pounds, had 1 ¼-inch spurs and a
 10 ½-inch beard.
The National Wild Turkey Federation has scored it at 71, putting it 10th in Ontario/Quebec.
Have an interesting photo to share from your outdoor adventures? Submit it to Memory Bank for a chance to win a $100 Canadian Tire gift card.
Check out some other great reader photos in our online Memory Bank.