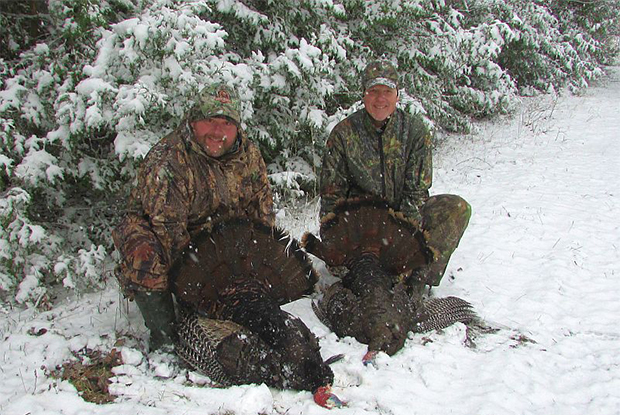 Congratulations to Andy Laidley of Lindsay, our Photo Friday winner this week! Opening day of turkey season 2016 was one for the books in much of the province, but the crazy weather didn't deter Andy and friends Jeff Donaldson and Dave Dabaras.
After some heavy snow, two toms and four jakes committed to their calling, and two birds were tagged. 
Andy wins an OOD prize pack just for submitting this photo. You can enter to win too, by submitting your outdoors photo to our Memory Bank Contest.