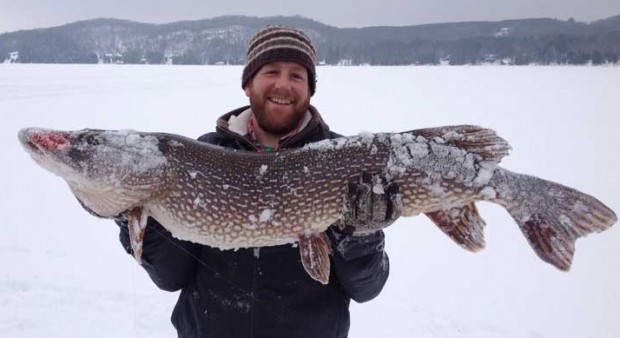 David LeGros from Huntsville caught this female northern pike in Lake of Bays, in Dwight. It was 44 ¼-inches long, with a 22-inch girth.
He didn't weigh it, but estimates it was between 24 and 29 pounds. He caught this fish on 8-pound test line and through an 8-inch hole.
Do you have hunting and/or fishing photos to share? Submit them to us for inclusion in the Memory Bank gallery, and a chance to win* a $100 gift card from Canadian Tire.
See more photos in our Memory Bank.