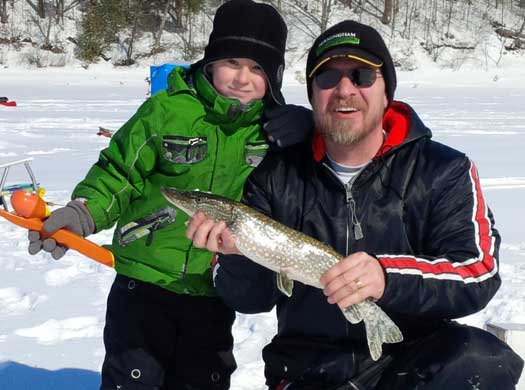 Milan Brestovacki took his son Lucas, 6, on his first ice fishing outing to Shade's Mills Conservation Area in Cambridge this winter. Lucas pulled out this nice northern pike by himself before his dad could get there to help him.
After taking a few pictures, they released it back into the water.
Do you have hunting and/or fishing photos to share? Submit them to us for inclusion in the Memory Bank gallery, and a chance to win* a $100 gift card from Canadian Tire.
See more photos in our Memory Bank.