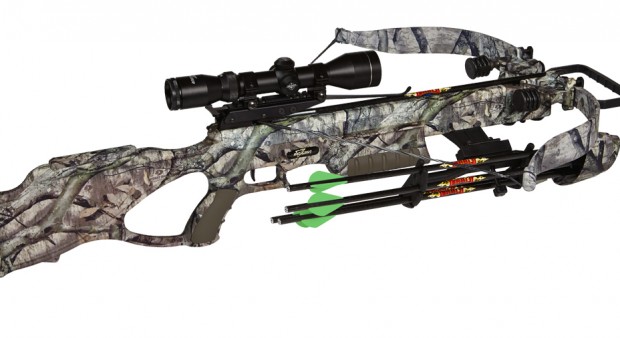 Excalibur Crossbows has issued a recall for its Matrix 405 crossbow.
According to the notice, "the potential exists for accidental discharge to occur in some of our Matrix 405 crossbows sold after January 1, 2014"
The company believes the problem is due to sear contacts wearing prematurely due to a differential in hardness between the two sear contact areas within the trigger mechanism, which may cause the crossbow to fire when an arrow/bolt is in place without pulling the trigger.
Excalibur is recalling all Matrix 405 crossbows purchased after Jan. 1, 2014 and repairing them at their expense. If you have purchased one of these bows, do the following:
Stop using your Matrix 405 crossbow immediately.
 Return it to the dealer where it was purchased or ship it back to Excalibur at  the company's expense.
If you are shipping the crossbow to Excalibur, contact the customer service department at 1-800-463-1817 to address the shipping cost and obtain a return authorization number to aid in tracking the process.
Shipping crossbows
To ship the crossbow, remove the front limb unit using the 2 riser mount bolts under the front of the mainframe, remove the scope and rings using the nuts which clamp the rings to the scope mount, and remove the quiver mount. The stock unit can then be securely packaged and shipped to the appropriate address for inspection and repair. Contact Excalibur customer service at 1-800-463-1817 if you have any questions.