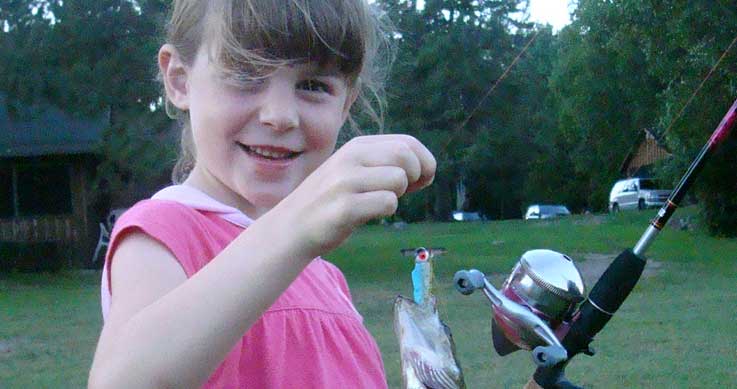 In honour of Family Fishing week, we thought we'd highlight this great photo.
While on a family camping trip to Marten River Lodge in Northern Ontario, Cloée,6, caught her first fish—a walleye no less! The smile on her face shows how proud she was, but not nearly as much as her dad!
Be sure to take advantage of licence-free fishing this weekend. Get more information about Family Fishing Week.