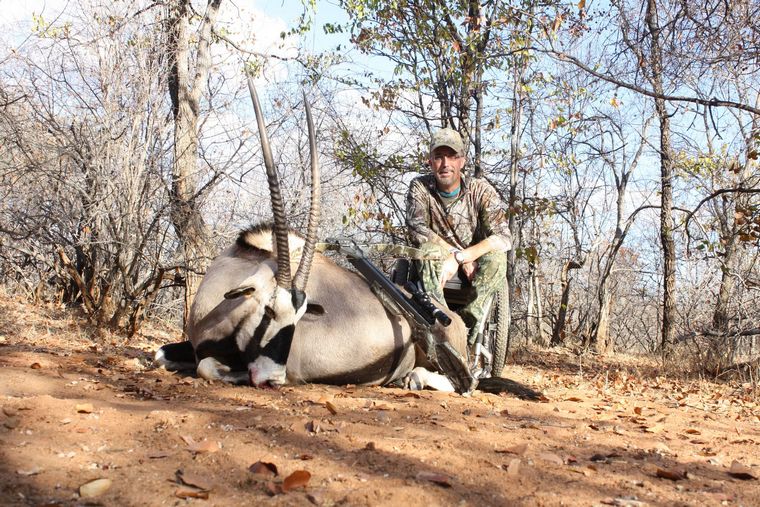 Hunters and anglers frequently deal with tough conditions. For those with serious disabilities, however, tough conditions reach a whole other level. Jerry Grozelle, Peter Reed, and Wylie Harvey are outdoorsmen with physical disabilities who would be great additions to any camp. Each possesses dogged determination and a willingness to adapt, along with impressive skills and an inspiring love of the outdoors.
Wylie Harvey
Location: Milton
Physical challenge: In 1995, a car accident left Wylie paralyzed from the waist down.
Outdoors activities: Hunting big game and fishing in Canada and internationally.
Things that make participation easier: Friends who don't mind helping.
Modified or special equipment: He added mountain bike tires to his wheelchair and uses an ATV. He also uses a crank cocking aid for his crossbow and heated insoles since he cannot feel if his feet are getting dangerously cold.
Best advice: "It's going to be frustrating. You won't be able to do it the way you used to, but get out there and do it. You need to approach things with a different mindset. Change it to do as much as you can."
Most memorable outdoors moment: First, the black marlin he landed in Australia that weighed more than 1,000 pounds. Second, while hunting north of Bancroft, Wylie had a 180-pound black bear 10 feet away from his chair while he was sitting among the trees. He passed it up since he was looking for a larger animal.
---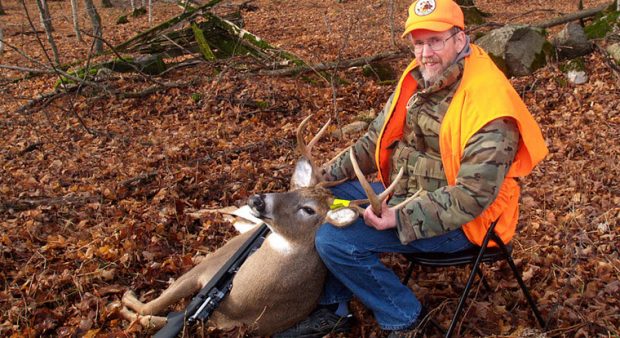 Jerry Grozelle
Location: Norland area
Physical challenge: An accident in his youth left Jerry with a spinal injury that affects all four limbs. His right hand is unusable and his left hand allows limited use; he walked with a cane but relies on a wheelchair these days. He has hunted with these physical challenges for nearly 50 years.
Outdoors activities: Deer and turkey hunting, and fishing. He uses a crossbow, shotgun, and rifle.
Things that make participation easier: Going with others and cellphones, which allow communication with other members of the party.
Modified or special equipment: For deer hunting, he uses an elevated, enclosed ground blind with steps, railing, heater, and swivel chair. For turkey hunting, he uses a ground blind that is accessible. He has modified his rifle's bolt handle and fishing reels for easier usage. Best advice: "Don't sit back. If you can do it and you want to get out there, do it."
Most memorable outdoors moments: An eight-point buck he tagged in the 2010 season that field dressed close to 200 pounds. "I was sitting in my elevated stand when he walked out into the field about 110 yards away. I have the head mounted on my wall."
---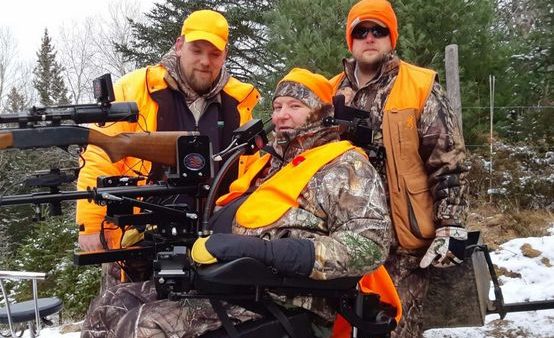 Peter Reed
Location: Port Perry
Physical challenge: Peter is a quadriplegic due to a car accident. He has no movement below the shoulders.
Outdoors activities: Deer and turkey hunting. He shoots shotgun, rifle, and crossbow and also manages his 60-acre forest, overseeing the building and location of tree stands and nesting boxes.
Things that make participation easier: He always has someone accompany him in case of a medical emergency. He uses a two-person wheelchair-accessible stand.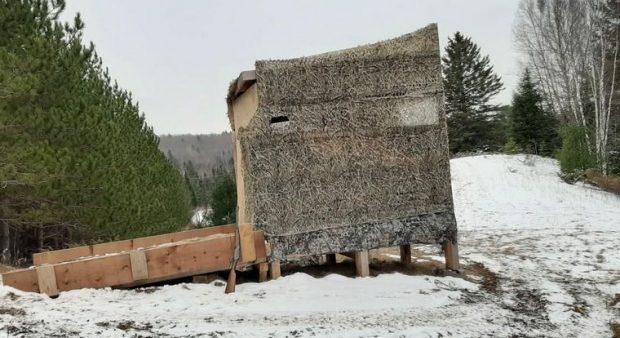 Modified or special equipment: Peter uses a Magic Mobility Extreme X wheelchair with a gun mount made by Be Adaptive Equipment. To aim he uses a chin-controlled joystick and pulls the trigger by using a suction straw on the mount. Gagnon's Sport Indoor range has given him free membership to its wheelchair- facility, allowing him to sight in firearms and practise shooting.
Best advice: "Anything is possible if you really want to do it. For me, hunting takes a lot of effort and arranging — nurses and special equipment required. Most people would think that I couldn't hunt, but it's not a problem. You just need to make the effort to do it. Having family and good friends willing to help you is critical."
Most memorable outdoors moment: "Hunting is not just about shooting an animal. It's about family and friends, enjoying meals, and telling stories at the hunt camp … That's my favourite part."
---
Accessible hunting
The Rondeau Bay Waterfowlers Association maintains at least one wheelchair accessible hunting blind every year. You can look at details on its website, contact Brendan Guest at 519-870-8991 or email: admin@rondeauwa-terfowlers.com.
Hullett WildlifeArea offers two wheelchair accessible duck blinds. To reserve call 519-482-7011 or email: fohoffice@tcc.on.ca.
Spinal Cord Injury Ontario has peer support volunteers who have hunting experience.
Hilliardton Marsh Wildlife Area has a wheel-chair accessible duck blind, built and paid for by the Kirkland District Game & Fish Protective Association, available for use on Mondays, Wednesdays, and Saturdays through-out the season.
There are also accessible big game hunts, such as Hackl's Tourist Outfitters wheelchair accessible bear hunt, just outside of ThunderBay in Shebandowan. Call 807-926-2879.
-Dr. Keith Munro, Wildlife Biologist, OFAH
Originally published in the Jan.-Feb. 2020 issue of Ontario OUT of DOORS magazine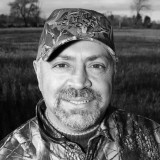 Click here for more outdoors news
For more on hunting, click here