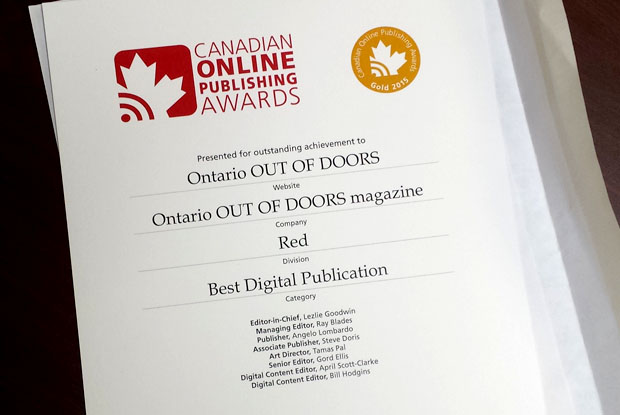 Canada's best-read outdoors magazine has received national recognition for its efforts to serve digital subscribers.
Ontario OUT of DOORS (OOD) magazine was named the "Gold Winner" for Best Digital Publication (consumer magazines and websites division) at the Canadian Online Publishing Awards (COPA), held Nov. 19 in Toronto. The magazine was also a finalist for Best Article or Series, and Best Blog or Column.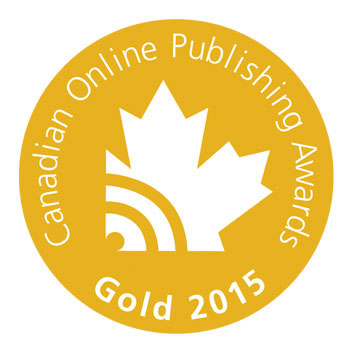 The print edition of Ontario OUT of DOORS has long been a staple for hunting and fishing enthusiasts, but in 2014 OOD launched an enhanced digital edition, enabling it to expand its audience worldwide.
"OOD went digital with the commitment to offer more than a replica of our print version," says Editor-In-Chief Lezlie Goodwin. "We include photos, videos, sound clips, links to industry sources, and other online content – features that can't be provided in print.
"The COPA for Best Digital Publication is a welcome confirmation that we are on the right track."
Along with 10 annual issues that include the popular Fishing Annual and Hunting Annual, OOD offers two digital-only publications – Walleye – The Master Guide and the Master Guide to Hunting Whitetails.