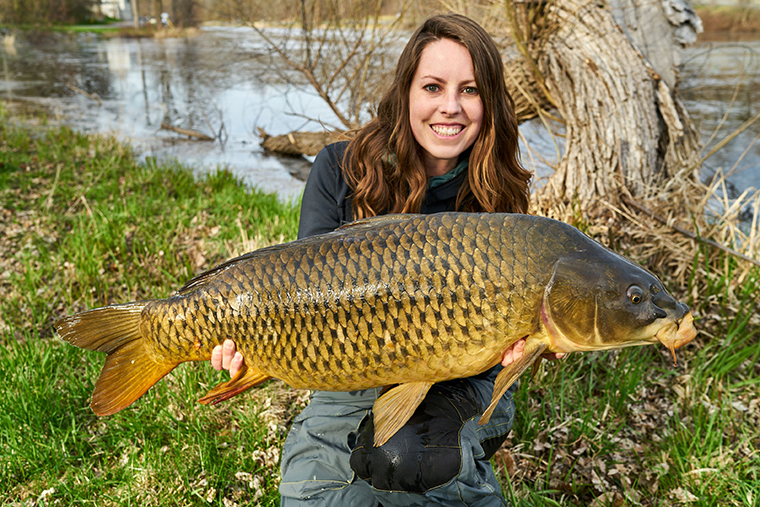 A proposal to allow multiple lines for carp fishing on Ontario shorelines could boost angler's success rates and have a significant economic impact on communities that host the thriving fishery, enthusiasts agree.
The provincial government is eyeing allowing the rule change for resident recreational anglers and those visiting the province, the Ministry of Natural Resources and Forestry announced Thursday.
The Ontario Federation of Anglers and Hunters (OFAH) has been advocating for more multiple line opportunities for years and considers the proposal "a good first step," Fisheries Biologist Adam Weir wrote in an email.
Move could put province on par
Allowing multiple lines to fish for carp is commonplace elsewhere, said year-round multi-species angler, writer and OOD contributor Ashley Rae, who owns a social media fishing marketing business and authors the blog www.SheLovesToFish.com .
"I think it would help put Ontario on par with other regions and even provide opportunities for high-level carp events to take place here," the Ottawa resident wrote via email.
Ontario has also been unable to host the World Carp Classic – the largest carp fishing competition – because of its one-rod rule.
The event reportedly has a direct economic impact of more than $1 million, said Paul Almanza, a carp aficionado of nearly 30 years who has travelled across North America in search of his next giant.
Two rods are allowed for carp fishing on the Great Lakes while in a boat and that doesn't seem to have caused any damage, he noted. "Extending this to include (inland) carp fishing doesn't seem like too much of a stretch."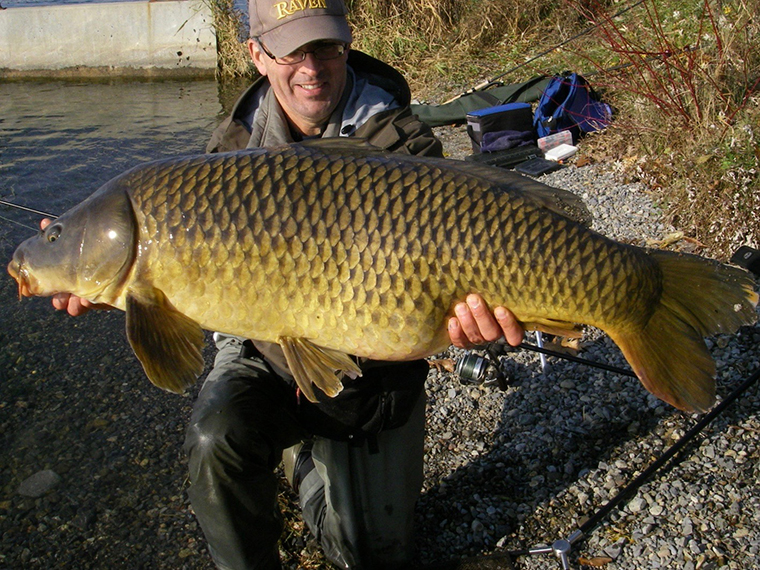 Two-rod option draws anglers
Rae and Almanza agreed the move shouldn't affect mortality rates because most carp anglers practise catch and release. It should also draw more international anglers to Ontario, providing a boost to its tourism industry, they said.
Many participants in guided carp fishing tours of the St. Lawrence River, for example, do so on the American side where they can use two rods, said Almanza, a long-time Cornwall resident who recently moved to British Columbia.
When he travels to places where you can obtain a licence for a second line, he purchases it without fail.
"I want to make sure I'm catching, not staring at the water," Almanza said, pointing out how travellers have time constraints. "If someone goes out to spend the time fishing, it is nice if they can actually catch some fish."
Rae began spending more time learning about and targeting common carp using European-style equipment about seven years ago.
She pointed out how anglers typically use static bottom tactics, waiting for carp to locate their bait, so allowing two lines could boost success rates.
That should boost interest in this style of fishing, encouraging retailers and manufacturers to offer more carp equipment.
"Specialized carp gear is not easy to come by aside from online retailers and limited offerings in tackle shops," she stated.
The province seeks public feedback on the proposal through an Environmental Registry posting that will expire July 29. Comments can also be sent to fishpolicy@ontario.ca or you can call Dan Taillon at 705-755-1804.
As part of the proposal, the government also seeks to clarify the regulations associated with baiting, or "chumming," while angling. The regulations would apply to anglers targeting any species, regardless of how many lines they are using.
"Updating existing regulations to permit certain baits for chumming will further support the proposal, as well as providing greater clarity to anglers," Weir stated.
For more outdoors news, click here