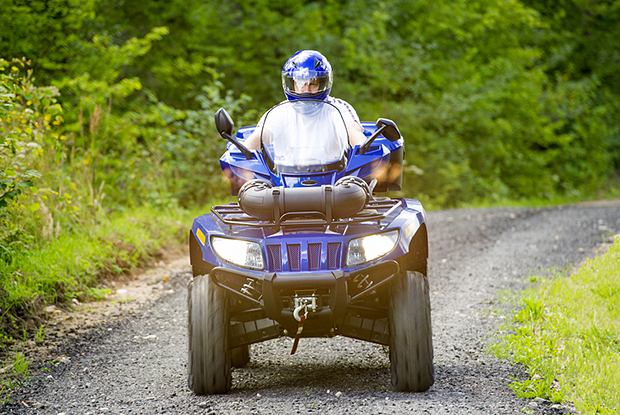 Several changes are coming to Ontario for all-terrain and off-road vehicle owners.
The Ministry of Transportation of Ontario (MTO) announced this week it is expanding on-road access to more types of vehicles including: two-up ATVs, side-by-side ATVs, and utility terrain vehicles (UTVs). Riders of these vehicles will now be able to use the shoulder of public roads.
The province is also ramping up safety regulations that make it compulsory for drivers and passengers of all ages riding an ATV or ORV to wear a helmet, and use a seatbelt or footrest.
The changes come into effect July 1, but an education period will enable riders to adapt to the new rules over the summer and tickets will not be issued for violations until Sept. 1, 2015. However, police will be able to lay a charge through summons during this period.
Under prior regulation, only single-rider ATVs were allowed on specific provincial and municipal highways.
To learn more, visit the MTO website.