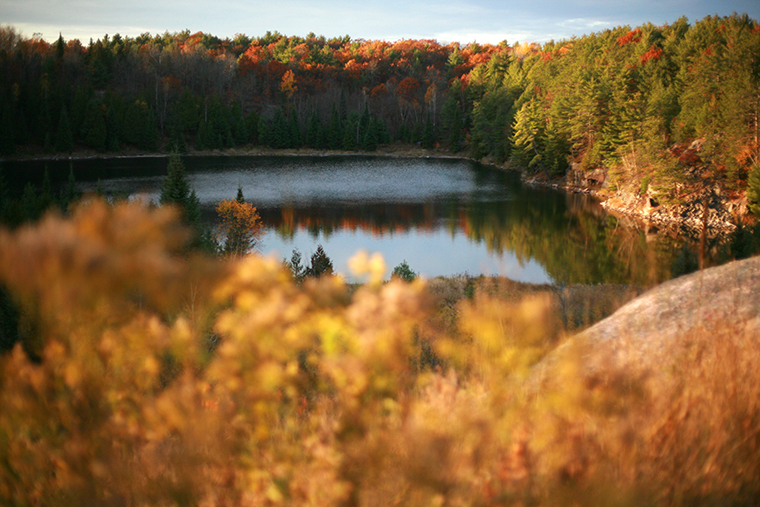 While he expects a milder, more "legitimate" fall compared to last autumn, David Phillips says predicting what kind of winter is around the corner is a tough call.
We may not be experiencing summer temperatures like we did in September 2018, but this October and November will almost certainly be warmer, said the Toronto-based senior climatologist with Environment and Climate Change Canada (ECCC), which uses water temperatures to predict weather on land.
That's good news for tourism and those who enjoy fishing and hunting, Phillips said. Trees benefitted from fewer scorching-hot days, which should make for vibrant fall colours, he added.
Summer conditions that extended into September, a sudden drop in temperatures, and October snow combined to make the typically shortest of seasons seem even shorter in 2018.
"We were shortchanged last year, from our fall," Phillips said, stressing that the coming season — which begins Sept. 23 — won't be without its moments as winter tries to gain a foothold as summer tries to hang on.
History not helping
This year's absence of El Niño and La Niña — weather patterns caused by the warming of the Pacific Ocean — is not making prognostication any easier.
"Flip a coin. Throw a dart. You don't know," said Phillips, who has been studying Canada's changing climate and weather for more than half a century and entertains hundreds of media interview requests annually.
History offers little help, he explained. Some 22 winters were preceded by the same neutral conditions since 1950. Seven of them have been warmer than normal, six were considered normal and nine were colder than normal. "There is no hint there as to what the winter will be…. There is no guidance you can get from past years."
Enter the blob
The wild card, however, is a blanket of warm water known as "the blob" off the west coast that stretches from the Gulf of Alaska to Mexico, Phillips said. The last recorded "blob" in 2015 caused the warmest winter on record for the Pacific coast. While producing Ontario's sixth coldest winter in 72 years.
The good news is that this winter shouldn't seem so long, particularly if the front end of it isn't so winter-like, Phillips said. "My sense is that things are looking up, from that point of view."
Almanac outlook bleak
The Farmers' Almanac released late last month has a different outlook, dubbing the coming winter as a "Polar Coaster."
"Our long-range forecast is calling for yet another freezing, frigid, and frosty winter for two-thirds of the country," editor Peter Geiger wrote. "If you remember last winter's freezing temperatures, you're going to want to be prepared."
The Almanac's 2019-2020 outlook predicts the worst of the "bitterly cold" conditions to affect areas east of the Rocky Mountains to Quebec and the Maritimes.
The biggest drop — with the most freefalling, frigid temperatures — is forecast from the Prairie provinces to the Great Lakes and the coldest outbreak of the season is expected during the final week of January into the beginning of February.
In "extreme cases," Arctic air blowing across the Great Lakes could deposit 70 cm of snow in a day, "especially in the snowbelt of Ontario; the Strathroy area and the (Highway) 402 corridor west of London, to the lee(ward shore) of Lake Huron, the Barrie area, and some of the Highway 400 corridor," the publication stated.
For more outdoors news, click here