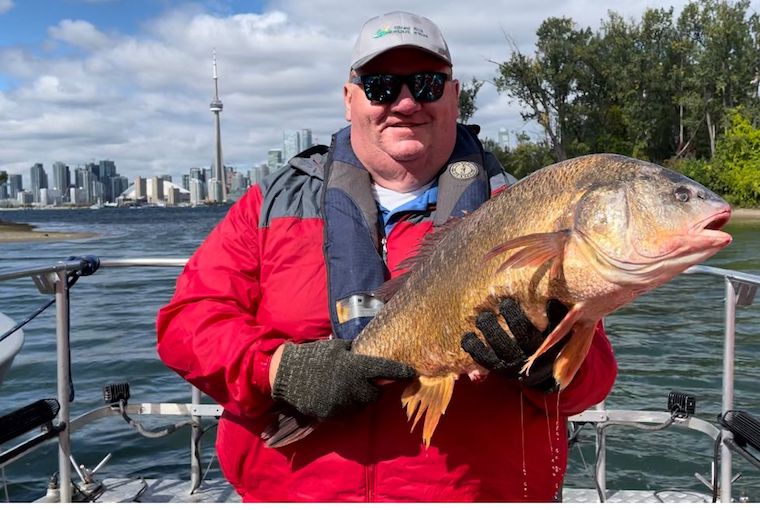 Getting to know shark wrangler and former radio personality, Graydon Smith, Natural Resources
and Forestry Minister.
OOD: You grew up in Port Sydney and live in Bracebridge. How does Muskoka influence your appreciation of the outdoors?
GS: I think it does every day. When you grow up with that in your backyard, it's just part of you. It's part of who you are. It's part of what makes you, you.
Appreciating the outdoors
OOD: What's your favourite outdoors activity to do by yourself?
GS: Walking. I love putting on some headphones and going for a walk and just letting all those worldly troubles melt away. It's always very grounding and centring.
OOD: What's your favourite outdoors activity to do with family?
GS: My family really appreciates the outdoors. We love swimming and being out on the boat. They join me on my walks sometimes and do the other basic outdoorsy things like running around or playing catch.
OOD: What's an outdoors activity you haven't done that you'd like to try?
GS: You know, I've never shot a bow of any kind other than the (toy) one my son has for terrorizing his sister. So, I think that would be a lot of fun to try.
Fishing experiences
OOD: Do you have any fishing or hunting experience?
GS: I am a novice angler and an aspirational hunter. I did a lot of fishing with my dad when I was younger. I've also fished out on the ocean, which was great fun. I've grown up with it all around me. Although that's not how I spend my time now, I certainly have a deep and unyielding respect for people that do. I understand why they do it because of where I grew up, and how I grew up.
I appreciate the respect that anglers and hunters have for the natural environment, for fish, for wildlife, and for conservation efforts. It's incredibly important to foster and support hunting and fishing in Ontario. I grew up with a dad that was an avid fisherman until the day he passed, and always had a copy of Ontario OUT of DOORS with him. So, it has been a part of my life, not always a direct part, but always within the atmosphere and environment around me.
OOD: What is your most memorable fishing or hunting experience?
GS: As I mentioned, fishing with my dad was a staple, growing up. He spent a lot of time on the water and on the ice. Having said that, I have to say one of the coolest moments of my life was catching a shark when I was 14! I was in Florida with my family, and we chartered a boat out of Fort Pierce for deep-sea fishing.
A couple of hours later, after netting all the bait, there I was fighting a hammerhead shark, which was a huge surprise. After quite a bit of time and a lot of energy expended, we got the shark up beside the boat for a picture and then let it go. I was pretty much wiped out for the rest day. It was a memorable experience not only for catching the shark, but for spending the day with a few generations of my family out on the water.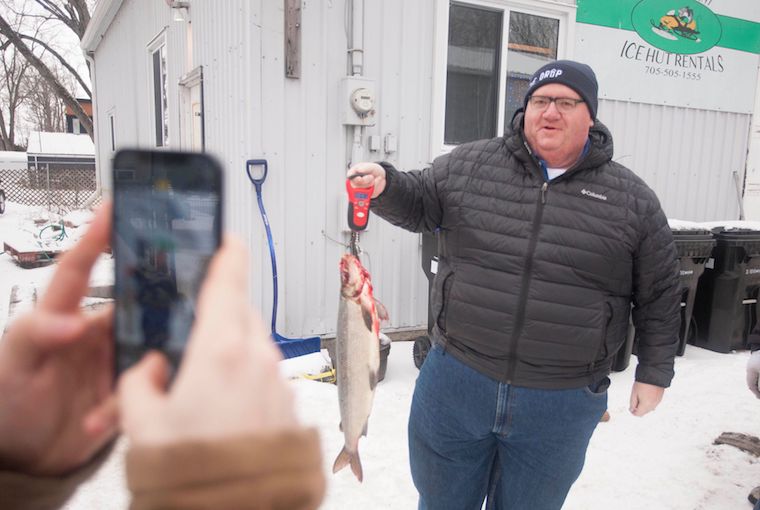 All about conservation
OOD: What do you get out of fishing?
GS: Relaxation and enhanced appreciation for nature and the outdoors. I understand why people love it so much. You are part of a big community that appreciates the same thing.
OOD: What does conservation mean to you?
GS: Conservation is a deeply personal thing. Taking those steps in your life to make sure that what you hold near and dear is preserved and maintained. Conservation is understanding the environment and taking responsibility to ensure it's left in better shape than when you found it.
OOD: What does community-focused leadership mean to you?
GS: It's a lot of listening and understanding what people need versus what people want. It's about working together to make sure you know those needs are not only well-identified, but ultimately acted upon. It's also understanding that no one person can do it all themselves. It takes unity to impact and affect change.
OOD: What are you most frequently asked about Bracebridge or Muskoka?
GS: First thing that people bring up almost every time is Santa's Village in Bracebridge. The other thing people bring up, if they haven't been there recently, is how lucky I am to live in one of the most beautiful places in Ontario. It's true! I see peoples' eyes light up when they come up to Parry Sound or Muskoka and it's wonderful we get to share it with so many people.
Personal favourites
OOD: What makes Muskoka unique?
GS: The leading edge of the Canadian Shield where you drive through some spectacular parts of Ontario. Here you are in this beautiful, rocky, rugged, lake-filled landscape. Also, because we are close to major population centres like Barrie or Toronto, it's accessible. It's a beacon for people, whether on a hot summer day at the beach, or in the fall while hunting, or in the winter on the ice. It's a place where people want to be all year round.
OOD: What's the most recent book you've read?
GS: The most recent book I read was a book I've loved for a long, long time by Canadian author Robertson Davies. It's the second book of The Cornish Trilogy: What's Bred in the Bone. It's about a young man growing up in a small Ontario town. Davies was a great writer, and there's lots of out- doors and interesting components to that book as well. I highly recommend it.
OOD: What's your favourite radio station?
GS: Well, I can't pick a favourite. I would say all the stations in Parry Sound-Muskoka do a great job of both entertaining and getting information out to residents. Having said that, I used to be in radio and used to work in radio. So, I will always have an affinity for the hometown station in Bracebridge.
OOD: Would you rather spend an afternoon on Lake Muskoka or golfing Muskoka Bay?
GS: My golf game is only getting worse, so I think I've got to take the lake.
OOD: Would you rather spend a day at Santa's Village or Muskoka Brewery?
GS: I know what my kids would say, but I have a different point of view. I would say the brewery, especially sitting around the fire pit.
Rapid fire questions:
Q: Favourite fish to catch?
A: Pike.
Q: Favourite fish to eat?
A: Walleye.
Q: Lake Muskoka, Lake Rosseau, or Lake Joseph?
A: Too pretty to choose.
Q: Lake of Bays, or Georgian Bay?
A: All bays are sacred.
Q: Rock music or country music?
A: Rock and roll baby!
Q: Ace Bailey is in the Hall of Fame, so, Roger Crozier, or Kris King?
A: Gotta pick Kris because he's got my cell number.
Q: Where is your favourite place to watch a sunset?
A: Our boathouse on the Muskoka River.
Q: What is your favourite wild game to eat?
A: Moose.
Q: Do you have dogs? If so, breed type and name(s)?
A: No, but my daughter asks me for one every day.
Q: Any other pets?
A: Yes. A cat named Ellie.
Q: Leafs or Senators?
A: Habs!
Q: Would you rather be a Mandalorian or an Avenger?
A: That's a tough one. I'd go with Mandalorian.
---
Originally published in the June 2023 issue of Ontario OUT of DOORS.