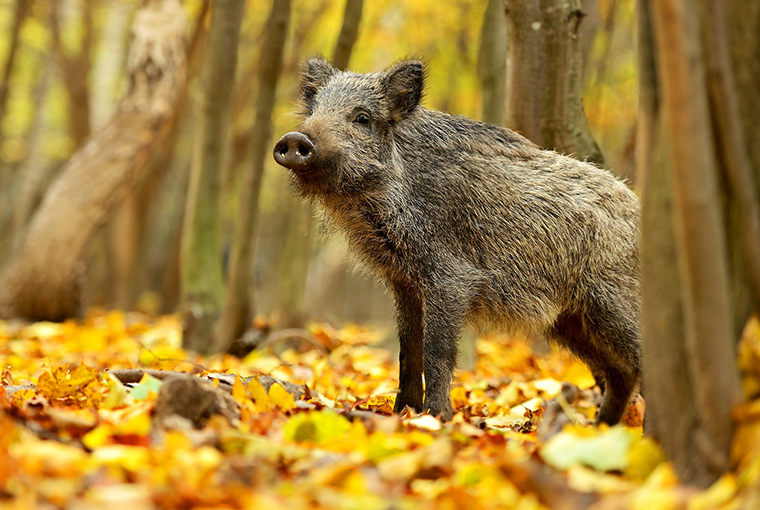 It became illegal to hunt wild pigs in Ontario as of Jan. 1, 2022.
The prohibition comes after a regulatory amendment by the Ministry of Northern Development, Mines, Natural Resources, and Forestry (MNDMNRF) under the Invasive Species Act of 2015.

Landowners (or agents acting on their behalf) can still protect their property from damage caused by wild pigs, including for the purpose of maintaining biosecurity. A person who captures or kills a pig for protection of property, however, must immediately notify the ministry and provide relevant information.

Those who shoot a wild pig for protection of property, must also ensure the pig is a wild pig, and follow all relevant federal, provincial, and municipal legislation regarding trespass, licensing, and discharge of firearms. A wild pig is defined as any pig that is not contained or under the physical control of any person or is otherwise roaming freely.
Ontario's pig strategy
Ontario's Strategy to Address the Threat of Invasive Wild Pigs explains why hunting has been prohibited.

It noted, "There is a common misconception that hunting could be an effective approach for eradicating wild pig populations; however, research and management experiences from other jurisdictions indicates that hunting actually accelerates their spread. Wild pigs that are exposed to hunting pressure flee into new areas and learn to avoid humans. In some jurisdictions where hunting seasons were introduced as an approach to manage wild pigs, the intentional release of wild pigs into new areas to create additional recreational hunting opportunities significantly accelerated population expansion. Other jurisdictions (e.g., New York) have reduced or eliminated the spread of wild pigs by, in part, banning wild pig hunting."
The publication also noted that hunters have a role to play by possibly assisting landowners in capturing or dispatching pigs that accidentally escape, and by reporting sightings or evidence of wild pigs.
To report sightings, email wildpig@ontario.ca, call 1-833-933-2355, or visit www.inaturalist.ca/projects/ontario-wild-pig-reporting. To report wild pigs killed in defence of property or biosecurity email or call only.