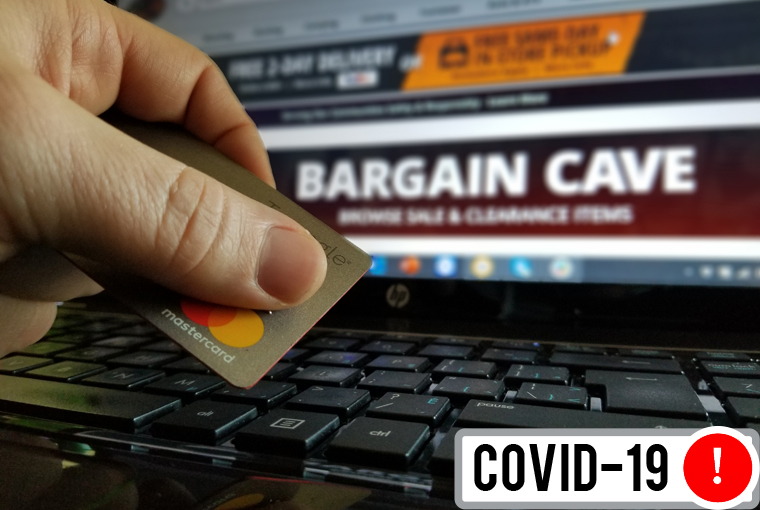 COVID-19 and the Trudeau Liberal government's new firearms restrictions are providing a double punch to the country's gun stores.
Lake Huron Rod and Gun, a 44-year-old business between Kincardine and Port Elgin, is one of the latest casualties, announcing it will close its doors in June.
Owner Brad Thomas, whose father started the business, pinned the reason for the closure on a combination of the pandemic and the new firearms restrictions passed by Order in Council during the pandemic.
Website needed
"If I had a good web site where you could buy online it would be better," Thomas said. "This COVID thing really hurt us."
Alison de Groot, managing director with the Canadian Sporting Arms and Ammunition Association, said many retailers and wholesalers fared well early in the pandemic with an increase in ammunition sales.
This wasn't due to the 'preppers' that were driving ammunition sales in the United States.
"Savvy gun owners know when the dollar goes down and supply is strained in the U.S., they should stock up or they won't find the ammunition they want or the price will go up."
Banned firearm list grew
However, everything in the industry ground to a halt with the Order In Council banning so-called 'military assault rifles'. A lot of the issue centred around the continual additions to the list of banned firearms.
"Foreign manufactures don't know with certainty what can be shipped to Canada," she said.
For instance, de Groot said if a shipment left an American manufacturer with no banned guns in it, but then just one in the shipment was banned after the shipment left the factory, the entire thing would be turned back. Often, all the returned guns are put back into inventory and may go to an American company, delaying things even further for Canadian retailers and distributors.
"Our Canadian distributers and retailers are going to the back of the line," de Groot said.
Inventory sitting
Retailers and wholesalers are also sitting on inventory that was shipped prior to a particular gun being on the list. They can't ship it back or sell it, meaning they have to pay for something they can't move. When interviewed in early June, de Groot said three dealers across Canada had closed in the last week.
"The pandemic combined with the Order In Council, they're done," she said.
Outside of Lake Huron Rod and Gun, two of the retailers that closed were in Quebec and one in B.C. "Ontario retailers are in a bit better position because they tend to be bigger and their customer based is bigger," she added.
However, tactical-only shops may still see the worst to come. de Groot also noted there will be an impact on all shops as tactical shooters – as sports shooters – tend to buy more guns and shoot more ammunition.
"There is grave concern right now amongst the retailers," she said.
For more on what's happening with firearms, click here
Click here for more COVID-19-related stories
For more outdoors news, click here