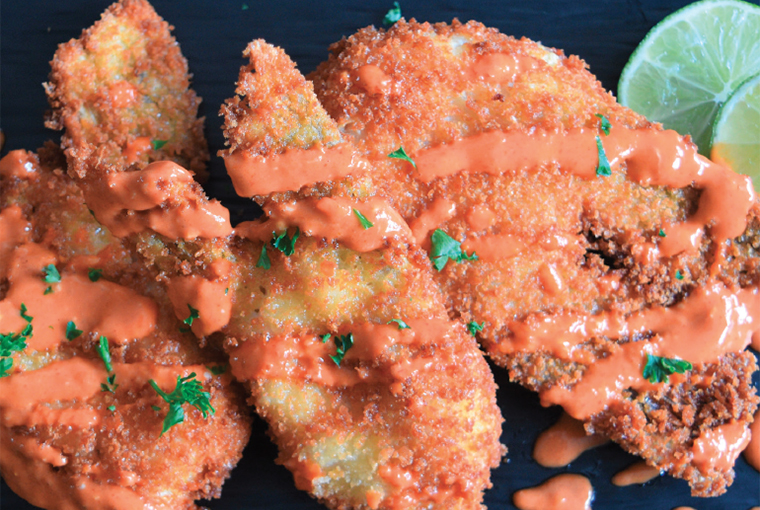 Ingredients
• 1 litre canola oil
• 12 walleye wings, depending on size,
• 18-19-inch fish work well
• 1 cup all-purpose flour
• 3 eggs, beaten
• 2 cups Panko bread crumbs
Buffalo sauce
¼ cup unsalted butter
½ cup Frank's RedHot sauce
1 tbsp red wine vinegar
¼ tsp garlic powder
¼ tsp ground black pepper
Directions
1. Combine butter, hot sauce, vinegar, garlic powder, and black pepper in a small pot.
2. Simmer over medium heat for 5 minutes while whisking constantly.
3. Remove from heat and keep warm but not hot. Preheat deep fryer to 360˚F or heat oil in.
4. Dip each wing in flour, then beaten eggs, then coat with Panko bread crumbs.
5. Deep fry until crispy and golden, approximately 2-4 minutes.
6. Toss with warm Buffalo sauce and serve.
Originally published in the Fishing Annual (March) 2019 edition of Ontario OUT of DOORS magazine.
For more cooking recipes, click here