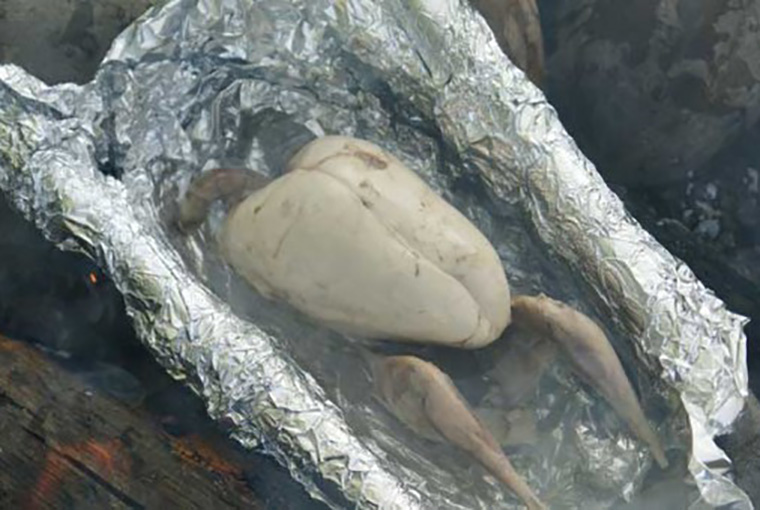 When you have a few squares of heavy-duty aluminum foil tucked in your pack you can cook almost anything. Make a frying pan by cutting a forked branch and covering it with foil. Grease your new pan by melting some lard or butter in it and you're ready to fry eggs, fish, liver, potatoes, even sausages. Make a lid by simply covering the food with a top layer of foil.
No kettle? No sweat. Make a large pouch using the same frying pan method above and you've got a pot for boiling water. Toss in a handful of raspberry or blueberry leaves and you've got tea.
You can also make a reflector oven for baking your small catch or harvest.
Choose a suitable-sized flat rock, one big enough to hold your food, and wash it well. Place it in the middle of a sheet of foil and draw the foil up around the rock into a tent, just large enough to accommodate your meal.
Fold the foil, making a seam down the back to hold in heat. Place your newly-made foil oven by the fire and surround the outside of it with rocks to help hold and reflect heat. Fashion a foil flap for a door on the front and put in the food.
Small fish will take about 15 to 20 minutes. Cut up grouse, rabbit and other meats will take an hour or more, depending on thickness of pieces being cooking and desired doneness.