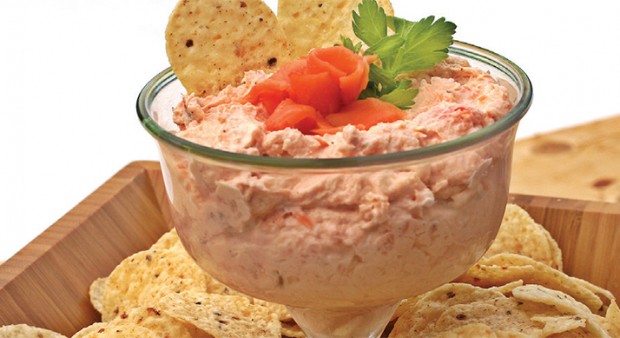 My husband, Tom, loves to smoke meat and fish. This recipe turns smoked salmon into a great party dish. Ernie, the person who created this recipe, was a real character. Some would say the life of the party. He had the biggest heart, an even bigger smile, and a fantastic recipe.
Ingredients
7 1/2 oz. smoked salmon. You can used canned I prefer St. Jean's (www.stjeans.com)
8. oz cream cheese
1 to 1 1/2 tbsp. lemon juice
1 to 1 1/2 tbsp. onion, finely chopped
1 to 1 1/2 tbsp. horseradish. I prefer hot.
1/8 tsp. salt
Freshly ground pepper, to taste
Instructions
Break up salmon well, then mix with cream cheese, lemon juice, onion, and horseradish. Garnish with chopped parsley, if desired. Let sit for at least 1 hour in the fridge to let the flavours mingle. Serve with crackers or chips.
First published in the June issue of Ontario OUT OF DOORS.