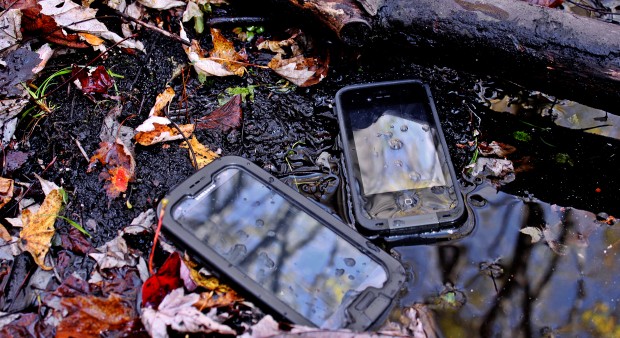 It used to be that anglers, hunters and other outdoor enthusiasts went into the wilderness to unplug. Now, most want to stay plugged in to their electronic devices as long as they can. As a result, companies are catering to the new breed of outdoors lover.
You can now get backpacks with a built-in solar panel that charges a phone while a person hikes, and a portable battery that attaches to a GoPro helmet camera to double the amount of time it stays charged. And, the number of devices that protect phones and tablets are growing each year.
For example, Loksak sells sealable bags of all sizes for phones and tablets that keep devices safe while allowing a person to still use the touch screen. A 3-pack of the phone-size bags costs $8.50. and Lifeproof makes a series of rugged cellphone cases, including waterproof ones and a phone "lifejacket." They retail in the $80 range.
"In order to enjoy the outdoors it used to be a just a nap sack and some freeze dried food," said Walter Kaihatu of Brunton, a company that makes portable battery chargers. "Now, people are bringing $5,000 to $10,000 worth of equipment with them into the outdoors."
Hunt camp favourites?
How about stove that charges your cellphone too? Biolite has a biomass cooking stove on the market that uses dry twigs and pine cones to heat up while at the same time producing 2.5 watts of excess energy that can be used to power phones and other devices by a built-in USB port. It retails for about $130.
Are you using any of these types of gadgets in the outdoors? We want to hear about them. Comment below with your personal favourites.