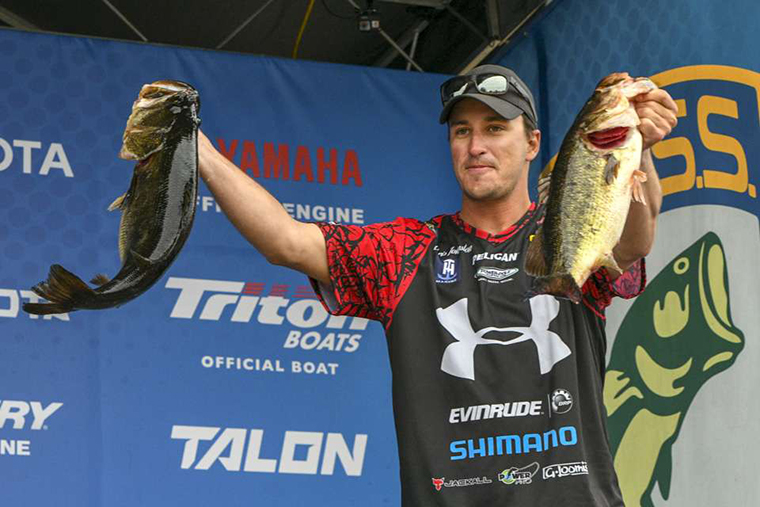 Pro anglers Chris Johnston and older brother Cory of Peterborough brought their winning ways to the first stop on the BASS Elite Series Tour on the St. John's River, Palatka, Florida this past weekend. In the lead going into the final day of the four-day event on Sunday, Chris seemed poised to capture a win. Cory sat in fourth, anxious to claim victory should his brother falter.
At tournament's end, Chris's total four-day creel of 95 lb., 02 oz. fell a mere 3 ½ pounds short of legendary angler Rick Clunn's haul. Clunn's magical 34 lb., 14 oz. 5-bass final day limit, which included two 9-pounders, gave him a record setting 98 lb., 14 oz. for 20 bass and his 16th career BASS win. At 72, Clunn became the oldest winner in BASS history. Coincidentally, Clunn won the last St. John's River Elite tournament three years ago. Cory Johnston fell to 8th with 85 lb., 06 oz.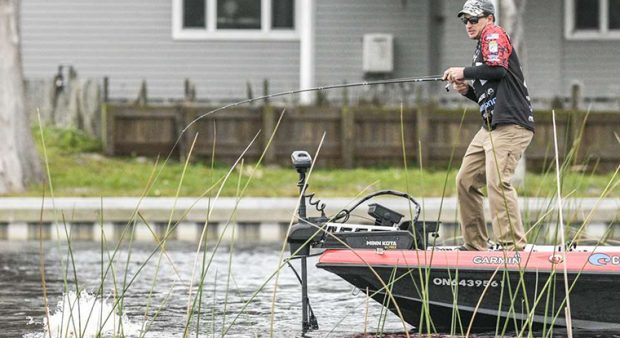 "To lose to someone you watch growing up fishing for the past 20 years — just to be standing on the same stage as him — I am just privileged, and if you're going to see anyone win, I'd like to see Rick win," said Chris.
BASS Emcee, Dave Mercer, declared that Cory and Chris Johnston are legends in the making, inspiring an entire country to fulfill their own dreams to become tournament anglers.
The Johnstons, along with the entire Elite field, will be trying their luck again next week at Lake Lanier in Georgia.