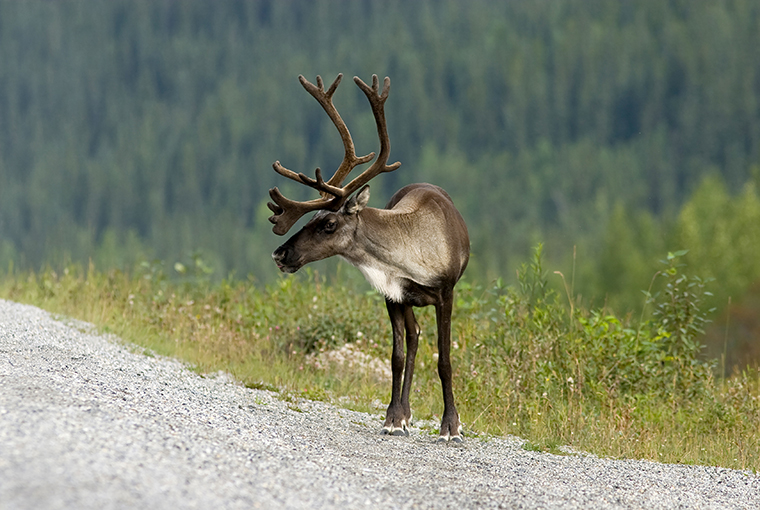 Efforts that maintain and recover Ontario caribou populations will get as much as $20 million from the province as part of a new program announced on Thursday, Aug. 17.
The Caribou Conservation Stewardship Program will be available to non-profit organizations, Indigenous communities and other groups for conservation activities such as on-the-ground habitat restoration and protection, monitoring, science, and research.
"Caribou are integral to our province, and it is critical that we invest in activities that improve conditions for this iconic species," Minister of the Environment, Conservation and Parks David Piccini stated in a release. "Through the launch of this new program — the largest single investment dedicated to caribou in Ontario's history — we are taking meaningful action on caribou conservation and recovery."
Federal partnership
This program is part of the Agreement for the Conservation of Caribou, Boreal Population in Ontario — a five-year conservation deal with the federal government that provides framework for collaborative commitments, including habitat management, protection and restoration activities from both the federal and provincial governments.
Examples of activities eligible for caribou stewardship funding include:
• Habitat management/restoration
• Conducting monitoring
• Reducing threats to caribou
• Research
• Gathering, sharing, or incorporating local and Indigenous traditional knowledge
The application period for the program will run from Aug. 17 to Sept. 28, 2023, with successful projects selected in spring 2024.
Move lauded
The announcement is well received and will be important for conservation and management efforts, Ontario Federation of Anglers and Hunters (OFAH) Wildlife Biologist Kirsten Snoek said.
"The OFAH supports work being done to promote the conservation of caribou, an at-risk species that is of historical economic importance and long-standing cultural significance," she said. "OFAH staff are participating in various working groups that are facilitating discussions on the management of caribou in Ontario, with a message to remind everyone of the importance of science-based policy implementation and to ensure that caribou management requirements are balanced with the management requirements of closely neighboring species such as moose and elk."