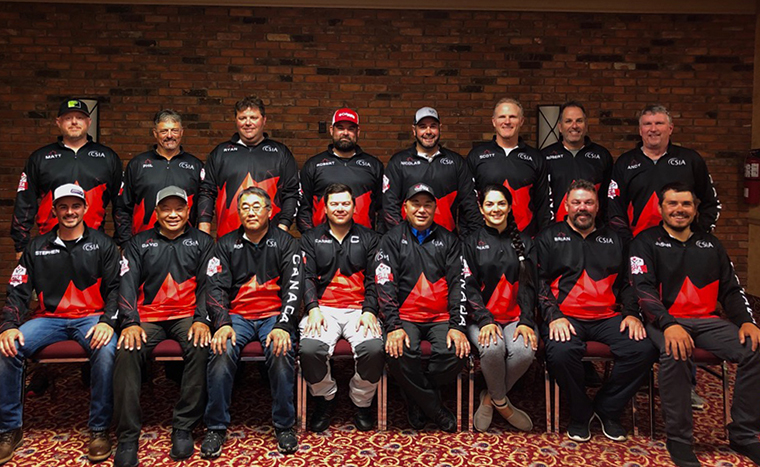 Team Canada edged Team USA by 1/100th of an ounce to win gold at the 2019 Pan American Sportfishing Bass Championship held on Lake St. Francis near Cornwall late last week.
Team Canada's weight average during the two-day tournament was 39.98 pounds, while Team USA's average was 38.97 pounds.
The tournament was open to anglers from any of the 41 Pan American nations. It drew teams of anglers from Canada, the USA, Mexico, and Akwesasne First Nations.
Mexico wins bronze
Team USA took silver, Team Mexico took bronze with an average of 28.62 pounds, and Team Akwesasne First Nations placed fourth with 23.79 pounds.
Weight averages of each team were determined by dividing the country's total weight of bass caught in the competition by the number of boats (or duos).
Both Team Canada and USA fielded a full complement of eight boats with two anglers in each. Team Mexico had 14 anglers in seven boats and Team Akwesasne First Nations fielded six anglers in three boats.
Storm delayed start
The tournament was slated to begin Thursday, October 17 but was delayed one day by high winds and heavy rain. It was sponsored by the City of Cornwall and Stormont, Dundas and Glengarry United Counties, and hosted by the Canadian Sportfishing Industry Association (CSIA). To compensate for the delay, anglers fished morning and afternoon sessions on Friday.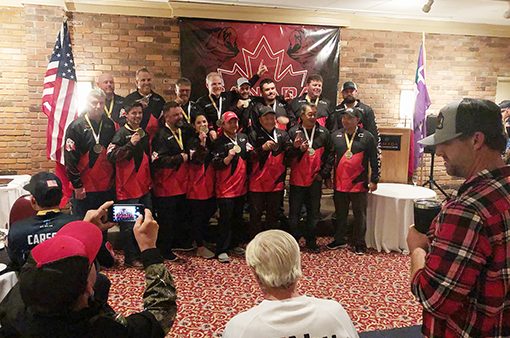 "Lake St Francis did not disappoint as it really showed itself even with the cold front and strong winds," said Bob Izumi, Captain of Team Canada and a tournament organizer. "I was so happy for Team Mexico as they had never fished for smallmouth bass. When I saw them weigh in the largest five-fish limit of the entire event at 25 pounds in the morning session, it showed me what great anglers they are.
All competitors are very accomplished anglers, and every nation had bags of 20 pounds or more during the tournament. Team Canada made me proud and it's a memory that will last a lifetime," he added.
All fish released
All fish caught during the event we released alive after each session. Some event proceeds will go to CSIA's Keep Canada Fishing program.
The event also marked the beginning of the Canadian International Sportfishing Association, which is working with similar organizations in other countries to support future Pan American Bass Championships. The groups are working to re-instate fishing competition at the Olympics, which included the event until 1900.
The next Pan American Sportfishing Bass Championship will be held next year in Mexico.
For more outdoors news, click here
Click here to read more about bass fishing