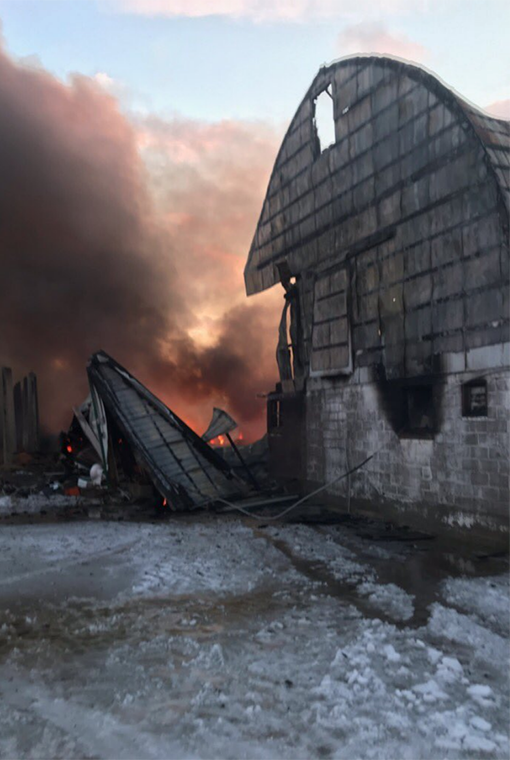 Between 44 and 55 boats were destroyed in a Hamilton barn fire on Sunday, Jan. 19, according to local media.

The late-afternoon blaze ultimately spread through two barns at 2275 Golf Club Rd. where the boats were stored, Hamilton Fire Department Deputy Fire Chief John Verbeek told The Hamilton Spectator.

The approximately 200-by-60-foot, single-storey barn was fully ablaze when crews called just before 4 p.m. arrived, he said.
No one hurt
Firefighters stopped the fire from spreading by 6:30 p.m. No one was hurt.
The Ontario Fire Marshal's Office decided not to investigate because the extensive damage makes it too hard to find the cause, OFM spokesperson Carol Gravelle told the newspaper.
Fire officials expect damage to be "significant," given the loss of the boats. A dollar loss has not been released.
Hamilton police continue to investigate. A vacant home on the same property was destroyed by a suspicious fire two years earlier, The Spectator reported.
For more outdoors news, click here