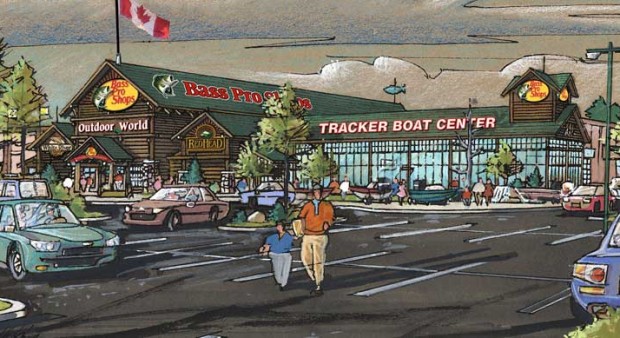 Bass Pro Shops announced today that it will be opening a second Ontario store.
The new 120,000-square-foot store will be located in Kanata, a suburb of Ottawa, at Highway 417 and Huntmar Drive, directly across from the Canadian Tire Centre (formerly Scotiabank Place).
Construction is set to start in 2014. The outdoor retailer plans to be open for business mid-2015. This new location will have a Uncle Buck's Fishbowl and Grill, a first for Canadian Bass Pro Shops.
"It's great news that this unique store is planning to come to Ottawa's west end, which would provide a range of products for outdoor enthusiasts," said Ottawa Mayor Jim Watson. "Our community will benefit from yet another exciting new retail store opening."
This will be Bass Pro's fifth Canadian store.