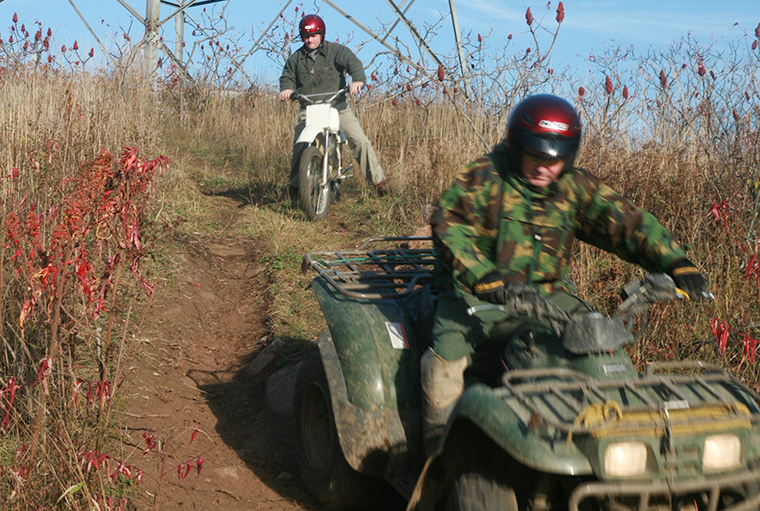 Q: Do I need to wear a blaze orange helmet or helmet cover while riding an ATV during hunting season? Can you provide some examples of when I need to wear an orange head covering and when I don't while riding an ATV?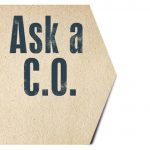 A: If you are hunting under circumstances where hunter orange requirements apply, then legally, you need to wear a head cover in hunter orange.
ATV safety is the first priority; if you are required to wear a helmet, make sure it meets the legal requirements for helmets. Hunter orange helmets do exist, as do covers in hunter orange. For example, if you are hunting during a gun season for deer, you must wear hunter orange. Hunting includes lying in wait for, being on the trail of, searching for and pursuing wildlife. Thus, if you're looking for wildlife that you would stop and disembark the ATV to shoot at, you are hunting and must wear hunter orange. If you're not hunting while on an ATV, you don't have to wear hunter orange during hunting seasons, although it is still a best personal safety practice, especially in bush areas.
ATV Extras:
Q: Are there any exemptions that allow hunter orange to be covered (other than being inside a blind)? Must the blaze orange hat be visible from all sides?
A: Head coverings do not have to be visible from all sides. While ATV helmets do come in hunter orange, a person could wear a hunter orange hat under a regular ATV helmet while riding the ATV in order to meet the helmet requirements and the hunter orange requirements.
ANSWER BY: David Critchlow, Provincial Enforcement Specialist, MNRF
Send your questions by clicking here
Originally published in the August 2021 issue of Ontario OUT of DOORS magazine. Ask a CO is also a regular feature in the print edition.
Please check the most recent Ontario hunting and fishing regulations summaries, as rules and regulations can change.
For more instalments of Ask a CO, click here