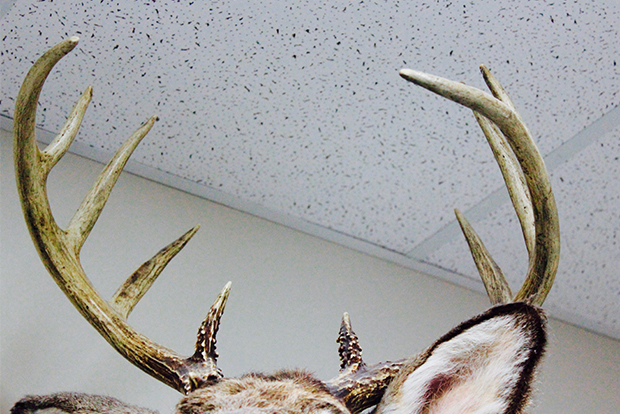 Caledon based Advanced Taxidermy had $1.5 million worth of stag, moose and elk antlers stolen from their shop during the wee hours of August 12.
Ontario Provincial Police are looking for the suspected thieves, who arrived at the shop around 2 a.m. No descriptions of the suspects have been released and police do not know the number involved.
The Canadian Press is reporting that, according to police, thieves made off with a black 2011 Ford DRW pick up truck and two trailers. Both trailers were in the shop parking lot, with one containing two ATVs. The other trailer, a 2008 Carm black enclosed trailer, had the 69 sets of antlers in it.
Only the ATV trailer, which was found empty roughly 10 kilometres south-east of Advanced Taxidermy, has been recovered.
Get the latest hunting and fishing news here.