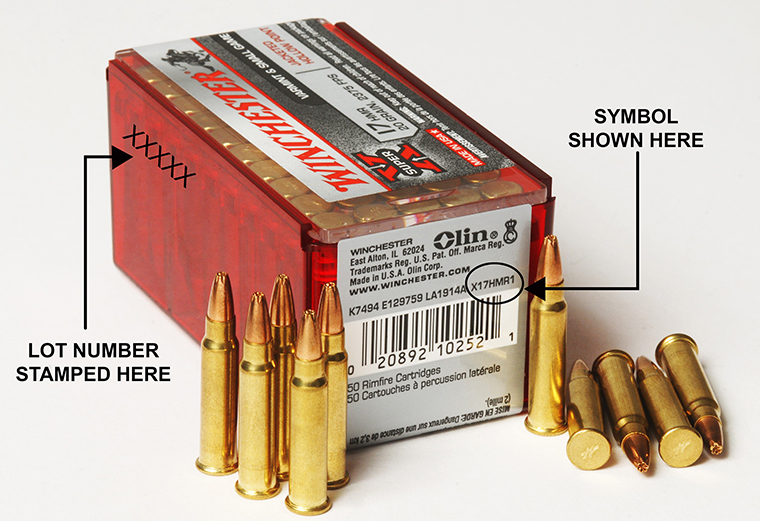 Winchester is recalling rimfire rifle ammunition that may have a potentially-dangerous defect.
The recall includes two lots of Super-X 17 HMR (Hornady Magnum Rimfire) 20 grain jacketed hollow-point ammo that may not contain powder charges, the New Haven, Connecticut company announced Thursday (Sept. 12).
Ammo without powder charges may result in a bullet remaining in the barrel. Firing another round into the obstruction could render the firearm inoperable and subject the shooter and bystanders to risk of serious personal injury, the company stated.
Winchester is asking customers to discontinue use of products with the symbol X17HMR1 and lot numbers (last four numbers) NB51 and NB61. The lot number is stamped on top of the 1,000-round case and outside of the 50-round plastic box, as seen in provided images.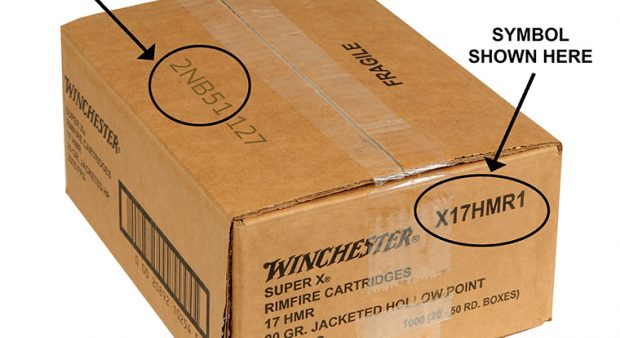 Other symbols or lot numbers are not subject to the recall, the company stated.
Customers can call Winchester toll-free at 1-844-653-8358 for free UPS pick-up of the recalled ammunition.
Canadians can call the same hotline to arrange pick-up through the company's Canadian representative, a spokesperson confirmed.
The company apologized for the inconvenience.
For more information, call 1-844-653-8358 or click here. You can also write Winchester at 600 Powder Mill Road, East Alton, IL 62024 | Attn: X17HMR1 Recall.
This story was originally published Sept. 13 and edited to include information for Canadian customers on Sept. 23.
For more outdoors news, click here