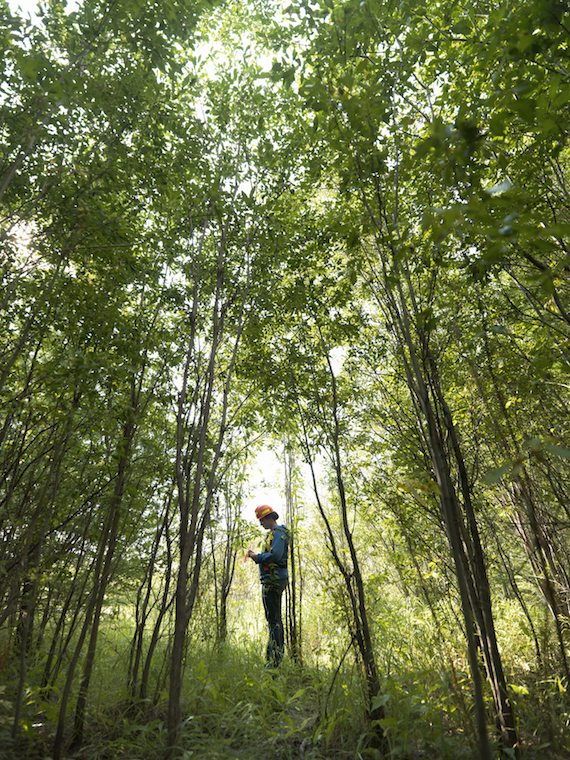 Throughout this challenging time in our history, Canadians have something special in common. From coast to coast, we have nature and beauty at our doorstep — unique to the varied regions of Canada, providing outdoor adventures like no other.
We've spent days fishing our favourite lakes and streams, boating, camping, and admiring the great outdoors. It's true that in every season, Canadians have ample opportunity to get out there; crisp spring hikes, fall hunting season, winter ice-fishing, or the ever-Canadian game of shinny on a frozen pond in the cold of winter.
The responsible stewardship of our country's natural environment is a truly Canadian priority as we treasure our outdoor experiences.
Stewards of the land
What does it mean to be a steward? The late Aldo Leopold (1887-1949) was one of the first champions of environmental stewardship, based on a land ethic "dealing with man's relation to land and the animals and plants which grow upon it."[1]
Or, according to Natural Resources Canada, "Environmental stewardship refers to efforts to protect the environment, and to identify and mitigate the potential environmental repercussions of a company's activities."[2]
It makes sense that we all have a role to play, and a vested interest in being stewards of the land.
Hunters and anglers know this. Their efforts help to conserve Canada's wildlife in a number of ways. These include licensing fees which help fund wildlife management initiatives, as well as active roles in scientific research.
It's an example where a group of individuals collectively play an important role in stewardship.
Canada's natural gas and oil producers also have a keen understanding of what it means to actively commit to these stewardship goals – preserving the environment and biodiversity. Unfortunately for the industry, much misinformation aims to smear the productive work the natural gas and oil sector has been doing to progress environmental protection.
Air, land, and water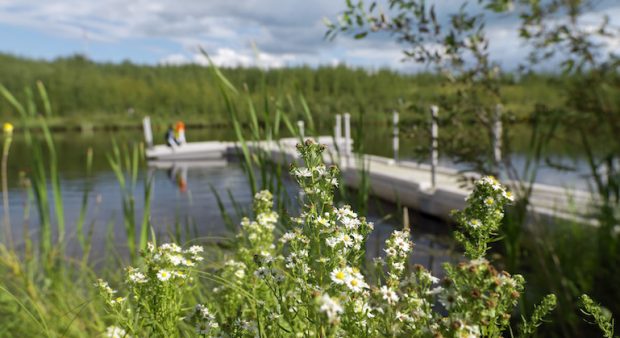 Canada's natural gas and oil industry places a high priority on air, land and water.
Canada is a leader in tackling methane emissions with regulations that are among the best in the world. The International Energy Agency (IEA) has cited Canada's methane strategy as a key method in reducing greenhouse gas (GHG) emissions saying, "There are many aspects of Canada's new regulation that can be instructive for other countries and jurisdictions considering actions on methane abatement."[3]
Canada's natural gas and oil industry implements many measures to minimize land impacts. These include avoiding sensitive habitat, creating narrow seismic lines, drilling multiple wells from a single well pad, and employing low-impact pipeline construction methods.
Water use during natural gas and oil production is licensed through provincial regulators. Water withdrawals are reported to and monitored by provincial regulators to prevent water pollution and protect the integrity of natural water systems, especially during low flow periods or drought.
Collaboration is also key and Canada's Oil Sands Innovation Alliance (COSIA) is one such example. Oil sands companies have shared about 1,000 separate technologies developed at a cost of more than $1 billion, to find innovative solutions to challenges such as reducing emissions, minimizing land impact, and reducing water use.
Land reclamation
Did you know all lands disturbed by natural gas and oil production are reclaimed? Whether the disturbance is a single well or a major project, companies are required by law to return the lands back to an equivalent, self-sustaining ecosystem with native vegetation.
Long before development starts, comprehensive assessments identify potential environmental impacts, such as those affecting land, air, water, and biodiversity, to create a detailed reclamation plan.
Canada is becoming a leader in reclamation, establishing wetlands and lakes, self-sustaining growth of local vegetation, as well as support for wildlife. Monitoring spans years to ensure reclamation is complete.
Companies conduct many research programs to improve the efficiency and effectiveness of reclamation. For example, Canadian Natural is examining improved methods of soil salvage to retain the valuable characteristics of soil nutrients, as well as seed and roots for revegetation.
Ovintiv is collaborating with several First Nations in B.C. to select the best native plant species for revegetation. Meanwhile, the wetland reclamation project near Nordegg, Alberta now supports moose, elk, black and grizzly bears, wolves, deer, and a number of waterfowl species.
Protecting wildlife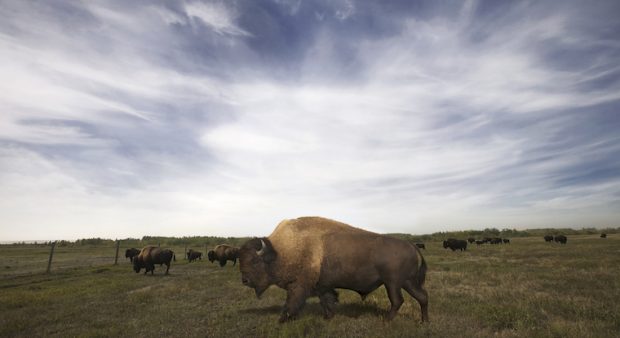 Protecting the diverse wildlife populations throughout Canada's natural gas and oil producing areas – including offshore – is an important consideration in project planning.
The industry minimizes impacts on land and wildlife in many ways, such as: maximizing shared land access; minimizing road building; scheduling work to avoid mating, nesting or migration seasons; investing in ongoing research.
Large animals like moose, deer, and caribou use old seismic lines as travel corridors. These areas are easier to move through than dense forest. However, these corridors also concentrate predator-prey interactions as predators learn to use them for more efficient hunting.
The protection of caribou populations is a good example of a complex issue where initiatives are underway. The natural gas and oil industry is collaborating to increase the pace of caribou population recovery. In Alberta, industry is working to reclaim land disturbances such as roads and seismic lines. It also participates in breeding programs to help increase the size of caribou herds.
Another example is the Cenovus Caribou Habitat Restoration Project, launched in 2016. The 10-year initiative began on the Cold Lake caribou range to treat approximately 3,500 linear kilometres of seismic lines, access roads, and other linear features.[4]
Moving forward
Thanks to ongoing efficiencies and ramping-up of new technologies, GHG intensity of Canadian oil sands projects fell about 20% over the last decade. That's expected to drop an additional 23% by 2030.[5]
Ongoing environmental performance improvement has always been critical to maintaining a responsible, vibrant, and competitive natural gas and oil sector in Canada.
World energy demand will continue to rise, fuelled by a growing population and improved standards of living around the globe. Canadian energy can – and should – help fill that global energy demand.
Click here for more on energy and the environment
Posted as a paid partnership between Ontario OUT of DOORS and Syncrude.
---
Works Cited
[1] Leopold, Aldo. 1949. A Sand County Almanac. Oxford University Press, New York
[2] https://www.nrcan.gc.ca/mining-materials/mining/corporate-social-responsibility/17275
[3] https://www.iea.org/commentaries/canada-steps-up-its-efforts-to-reduce-methane-emissions
[4] https://www.cosia.ca/initiatives/land/projects/caribou-habitat-restoration
[5] https://news.ihsmarkit.com/prviewer/release_only/slug/2020-08-05-oil-sands-greenhouse-gas-intensity-declined-20-percent-over-past-decade-ihs-markit-analysis-confirms